Practical Insights into Collecting Singapore Art
On 12 Jan 2019, over 80 guests attended "Practical insights into collecting Singapore Art" by veteran art collector Teng Jee Hum and the launch of his new book "Godalisation- Singapore Painted" which sold over a hundred copies that afternoon.
Teng Jee Hum grew up in Singapore in the 1950s – 60s, he was deeply influenced by the towering figure of Singapore's first Prime Minister, Mr Lee Kuan Yew. Teng said: "Looking back now on the evolving collection, it is searching for an identity, discovering the root influences of how I come to be this way. In doing so, I cannot avoid the Singapore Story, and the one person who has probably done the most for me, and to me." For the last 25 years, Mr Tenghas developed a robust framework for collecting Singapore art. To date, he and his wife June have amassed hundreds of works, several key works made from 1950's – 2018 are featured in the book. Mr Teng also shared insight on how to identify and collect works with potential for asset appreciation.
The book will be available for sale at FOST Gallery and The Culture Story during Singapore Art Week 2019 and will be sold at SEA Focus Fair as well. Available soon at NLB, Kinokuniya, Books Actually and Select Books. Pls contact us if you are interested to purchase the book!
---
Salon Saturday@TCS
Salon Saturday@TCS was a four-part series of talks organised and hosted by The Culture Story from Oct – Nov 2018.  Accompanied by guest speakers from the art industry, they shared their knowledge and insights so that one can confidently carry out his or her pursuit to acquire great works of art. Whether you are taking your first step into the foray of art collecting or already own a collection at home/office, many guests expressed positive feedback as they felt these talks provided practical insights and advice in navigating the unfamiliar ways of the art market.
"Accessibility and value practicality."
"Really like the checklist (tips when buying art) – very practical advice."
"Gives me the confidence to collect."
"Ning addresses the art market in quite a direct and closer way, its brave, open and helpful."
"Enjoyed the sharing sessions and insights with other industry peers."
"With the opening of online platforms and the statistics shared by Alan (Fair Director of Affordable Art Fair) changed my opinion of collecting art."
It's simple and easy to understand for a novice like me!"
---
Collecting Chinese Ink: History, Culture and Wealth 23.09.2018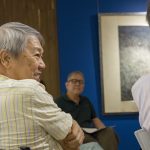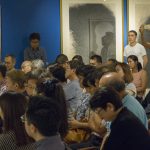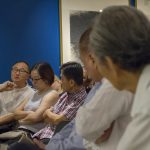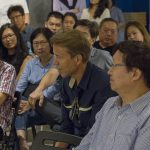 [Talk] Collecting Chinese Ink: History, Culture and Wealth
On the Sunday afternoon of 23 September, a surprising turn-up of 70 guests came by The Culture Story for a panel discussion on "Collecting Chinese Ink: History, Culture and Wealth". Moderated by co-founder Mr H.S. Chong, the panel of speakers – Mr. K.P. Lee, Mr Teo Han Wue, Ms Lee Chor Lin and Mr Chong himself – gave an insightful sharing of Chinese ink as a medium, its traditions, and its influence especially in the context of Singapore. In the midst of the sudden focus on ink art by local institutions and galleries – Wu Guanzhong by National Gallery Singapore, Lim Tze Peng by artcommune and more, it was timely that The Culture Story took stock of the conversations and discourses surrounding the medium that carries a long history.
Mr Lee kicked off the session with introducing some of the early ink masters across dynasties and styles. Mr Teo then brought us down from the mountains and waters to modern Singapore and shared about the influence of ink practice amongst the pioneer artists in Singapore. To many of our amusement, Ms Lee showed the crowd archival images of the artists groups from Singapore in the 1940s-1950s, pointing out the vast network of Chinese ink artists other than Chen Wen Hsi, those who practiced but later moved away from ink or moved out of Singapore. Lastly, Mr Chong shared his experience of growing interests in collecting Chinese ink works and later on establishing the China Art Foundation to consolidate the efforts of its form as a artistic medium and tradition.
The Culture Story will like to thank the speakers for contributing to the talk and making it a success. Thank you to all those who came down and spent the afternoon with us. The Culture Story continues to strive towards creating conversations and discourses that enrich our audience whether they are novice or learned in collecting art.
Speakers' Profiles

(more…)
Tags:
art
,
Talk
,
chinese
,
ink
,
collecting
---
Trends in the Global Private Art Museum Landscape by Christoph Noe
On Sunday 27th May 2018,  over 50 guests participated in a talk with co-founder of Larry's List, Christoph Noe. Christoph shared on an insider's view on the rise of private museums, future trends and where the opportunities lie whether it's for an artist, collector or institution. He also brought in copies of the Private Art Museum report, Art Collectors Report and The Private Art Pass. We are glad to have hosted important art collectors, representatives from museums and institutions, consultants and art lovers.
About Christoph Noe
Working as a management consultant on strategy projects for a multinational corporation between Munich, Berlin, Shanghai and Beijing, in 2005 Christoph Noe decided to switch industries and actively engage in the Chinese contemporary art scene, founding THE MINISTRY OF ART. Specializing in Chinese artists of the post-seventies and eighties generation, Christoph Noe has organized a number of international exhibitions and edited various books, including "Young Chinese Artists", "Hong Kong Artists," and "Buy What You Like". Most recently he edited a catalogue raisonné for the painter Liu Ye; the first publication of this kind for a Chinese contemporary artist. Christoph Noe also advising a number of brands including Rolls-Royce and Hugo Boss on their art engagements in Greater China. For Hugo Boss, he helped set up the biennial HUGO BOSS ASIA ART AWARD in cooperation with the Shanghai-based Rockbund Art Museum.
In 2013, he co-founded LARRY'S LIST, the leading art market knowledge company providing data, research and access to contemporary art collectors and published the "Art Collector Report (2015)," the most comprehensive study on contemporary art collectors worldwide and the "Private Museum Report (2016) ", a global overview on the landscape of privately founded contemporary art museums. Christoph Noe has lectured extensively on Chinese contemporary art and the art market, among others at Angewandte University, Vienna.
---
MONEY 89.3FM The Breakfast Huddle: The Collector Series – Art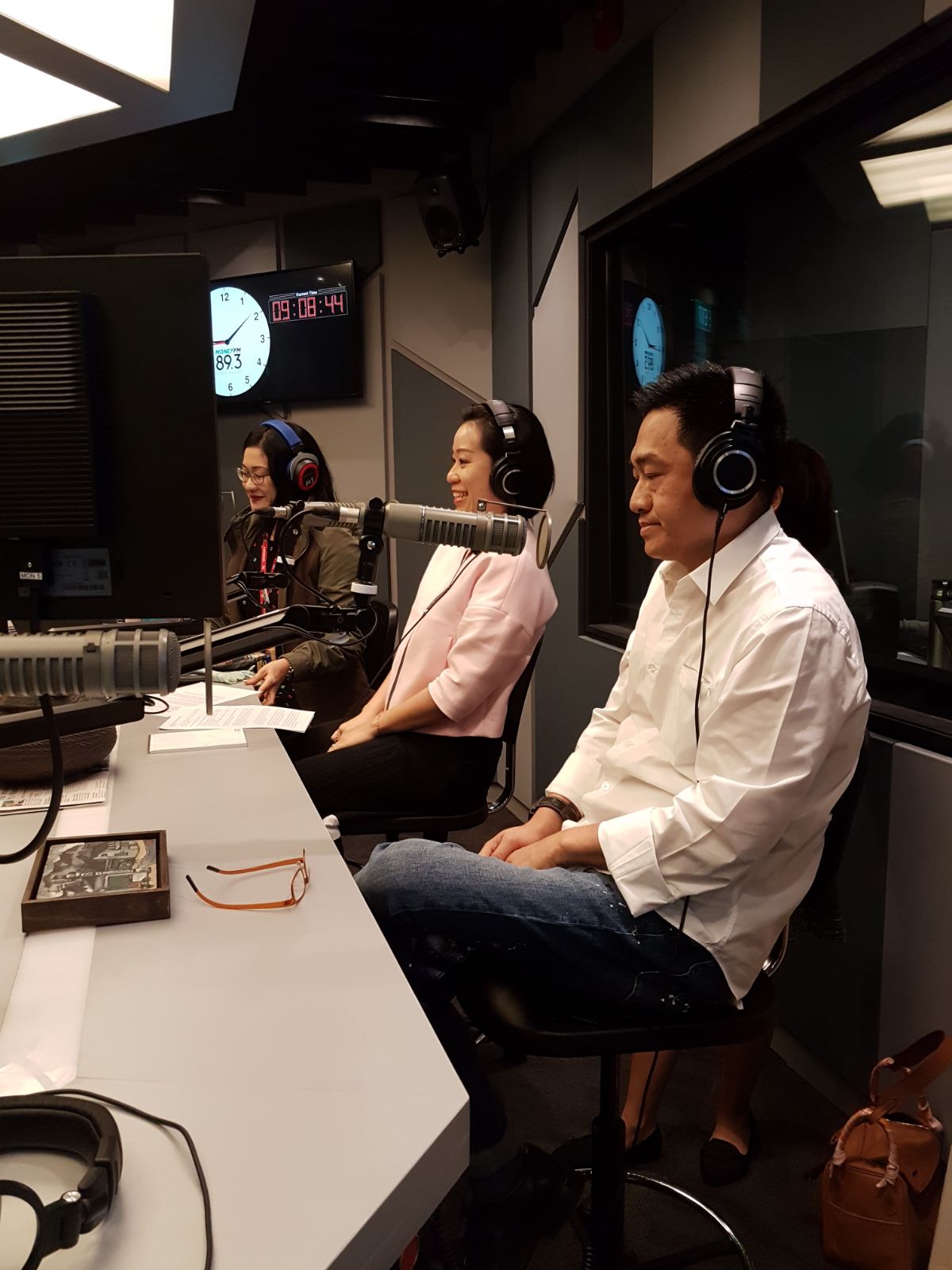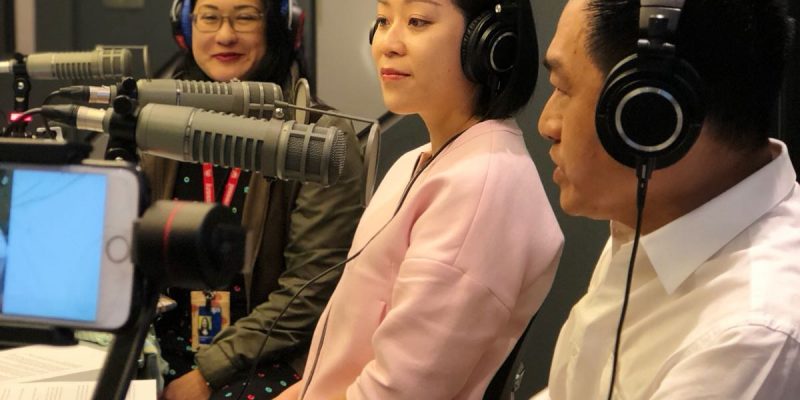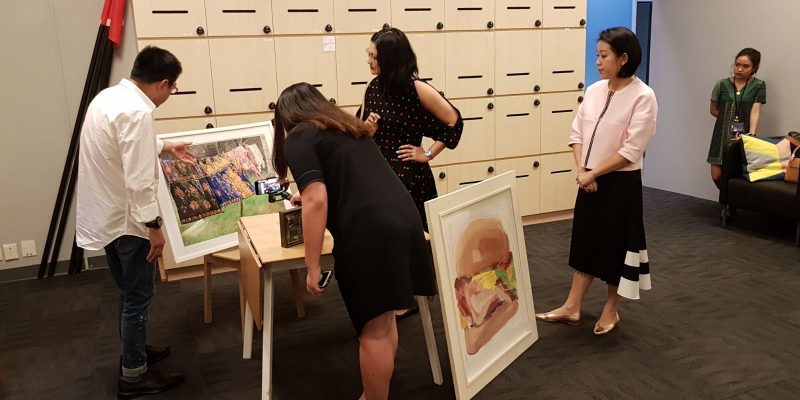 On Wednesday 18 April 2018,  Founder Ning Chong was invited to participate in the breakfast huddle with new Singapore radio station Money 89.3FM that focuses on personal finances and investment.
Alongside Ning was Mr Daniel Komala, Chairman of Larasati Auction, both of them discussed art market trends, tips on collecting art and why some people consider art acquisition as an alternative investment asset class. Ning also shared her tips for new budding collectors and why street art has gained huge popularity with top international collectors and celebrities. The podcast is now available pls click on this link!
---
WHAT IT TAKES TO BE A POP ARTIST: CONVERSATION WITH JAHAN LOH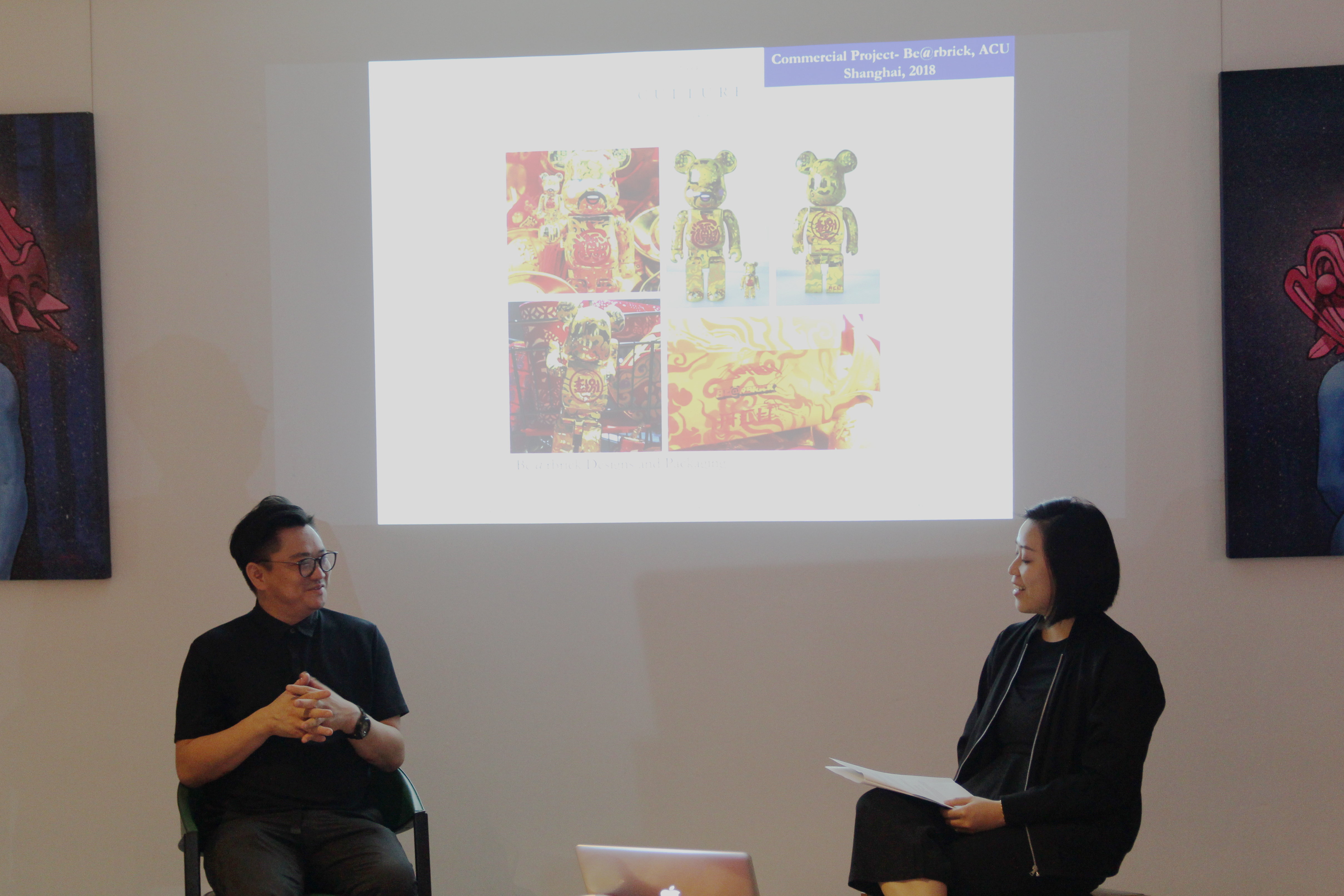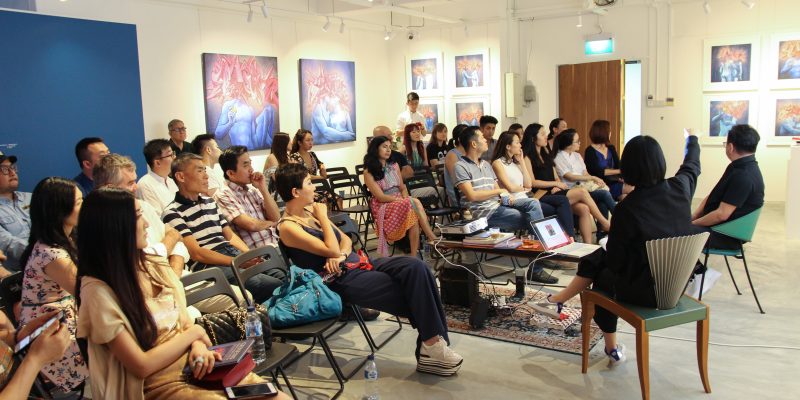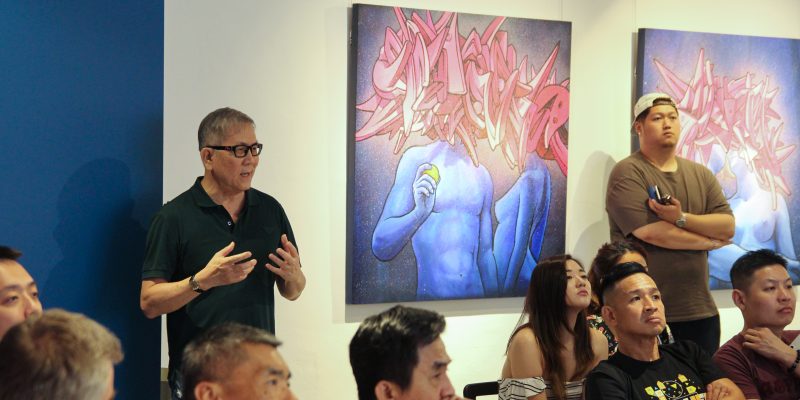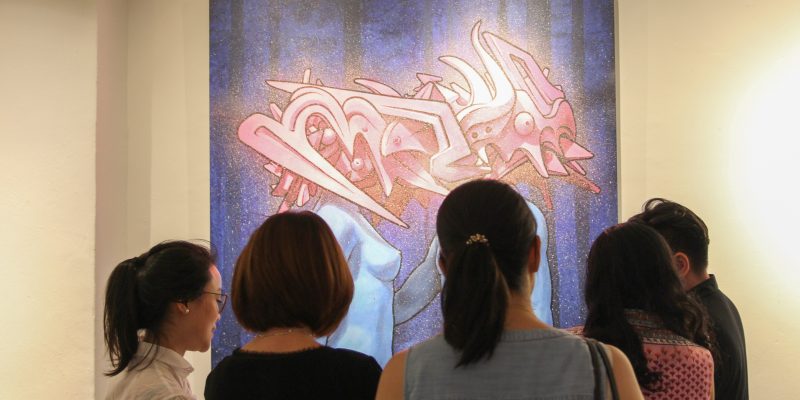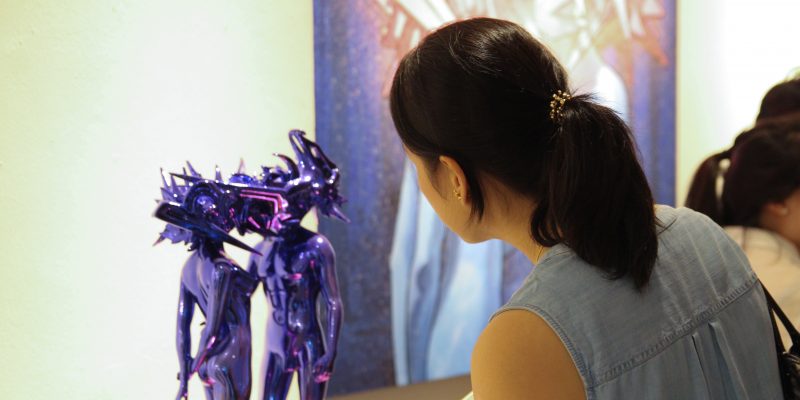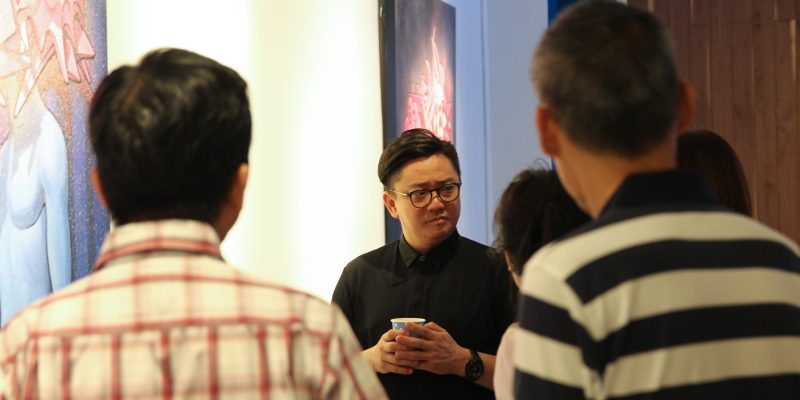 On Saturday 10 March 2018,  over 30 guests participated in an artist talk with one of Singapore's foremost leading Pop artist Jahan Loh. This was held in conjunction with his solo exhibition "Genesis: God's Terrarium" held from 13 Jan – 30 Mar 2018. Jahan shared about his personal experiences living and working in Taipei and Singapore, how he developed his visual style over the years, how to uphold one's artistic integrity when you are working on high-profile commercial projects and why all successful artists are undisputedly commercial artists at its core.
—-
About Jahan Loh
Born in 1976, Jahan Loh is a Singapore artist who works primarily in the field of pop art. Not restricted to canvases and walls, Jahan's art has been featured in toy, apparel and footwear collaborations with Adidas, Nike, VANS, Puma, Subcrew, Casio G-SHOCK and BearBricks. He turned down a career in law to pursue an arts education at LASALLE College of the Arts with a scholarship. In 2002, Loh migrated to Taiwan to pursue his dream to be an independent artist. In 2004 he started a company called Invasion Studios, and entered the world of hip-hop, vinyl toys and music animation, joining the international craze of collectible sneakers and toys, pop cultural icons and figurative forms. Loh spent a decade in Taiwan before he returned to Singapore in 2011 with a new body of work titled "Cherry Poke, Reconstituted Philosophies" which was exhibited at the Jendela Visual Arts Space, Esplanade. Loh is well known for his Ma Ling luncheon meat series paintings, representing the interplay of cultural signifiers in Singaporean identities and everyday lives today. In the 1990's and following decades, the influence of graffiti was embraced internationally as a countercultural movement that developed to become increasingly interwoven with lifestyle sub-cultures and market branding. Street art was a symbolic outlet for artistic and youth countercultural expression, a universal point of connection among youth internationally, and this remained vital as a locus for Loh's inspiration and identity.
---
SINGAPORE: STARTING YOUNG – THE ART WEEK CONVERSATIONS (SINGAPORE ART WEEK 2018)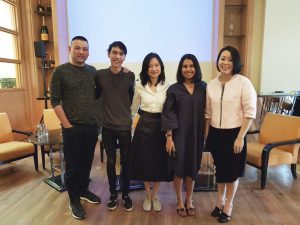 Singapore: Starting Young, part of The Art Week Conversations, was held on Saturday 27th January 2018 at The Fullerton Hotel. This year's theme was Considering Collecting – exploring current views of the art market, buying, collecting and artistic production from a Southeast Asian perspective. The panellists were gallerist Stephanie Fong, collectors Bryan Tan and Ning Chong, and artist Ruben Pang. Over 40 people attended the lively discussion about the collecting practices and cultivation of the next generation of collectors in Singapore.
Ning's top four tips for budding art collectors are:
Expanding knowledge through attending art fairs and exhibitions, reading up on artists and the art market, and talking to industry professionals and collectors

Developing a sense of aesthetic and personal taste

Having financial resources for the works you are looking to collect

Identifying the right opportunities to buy
---
THE ARTIST AS COLLECTOR: MEET JOHN CLANG, PHOTOGRAPHER EXTRAORDINAIRE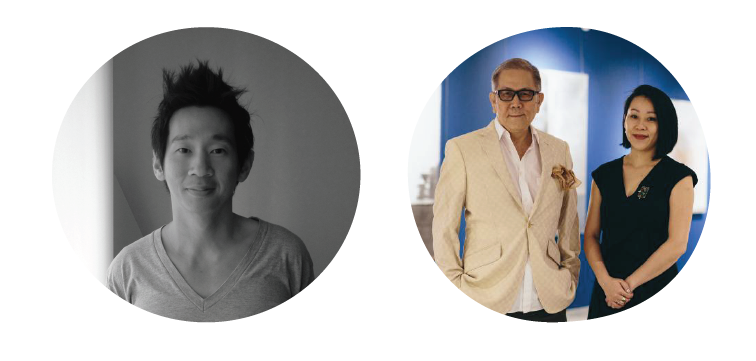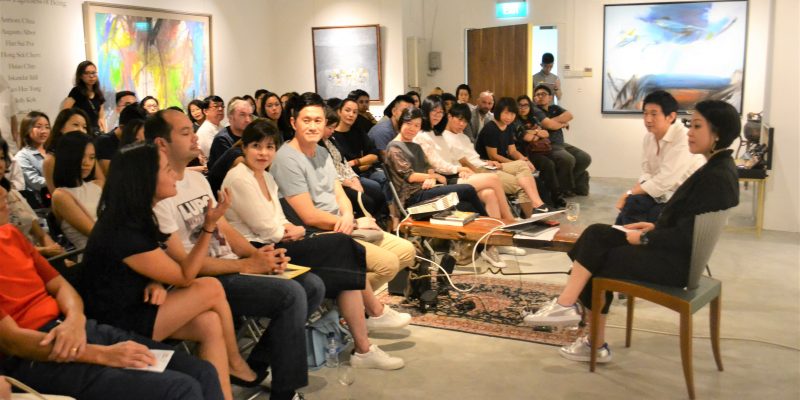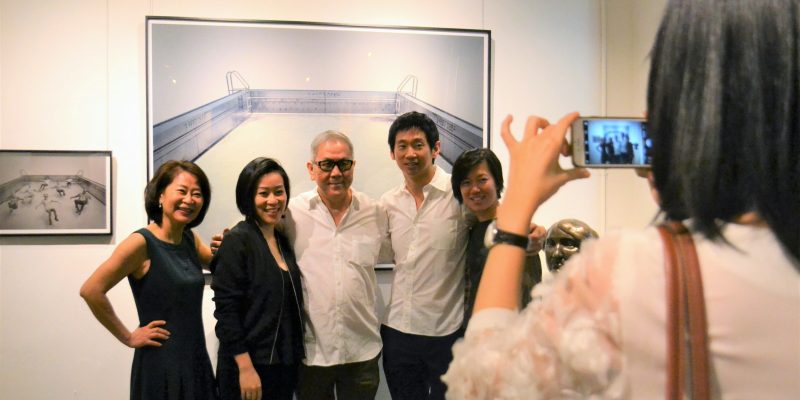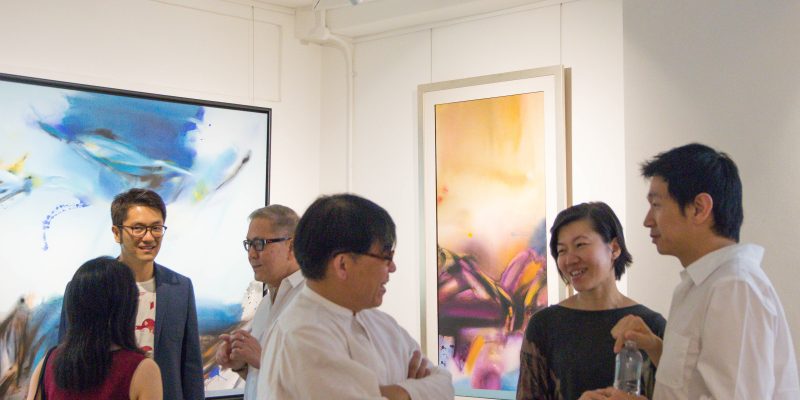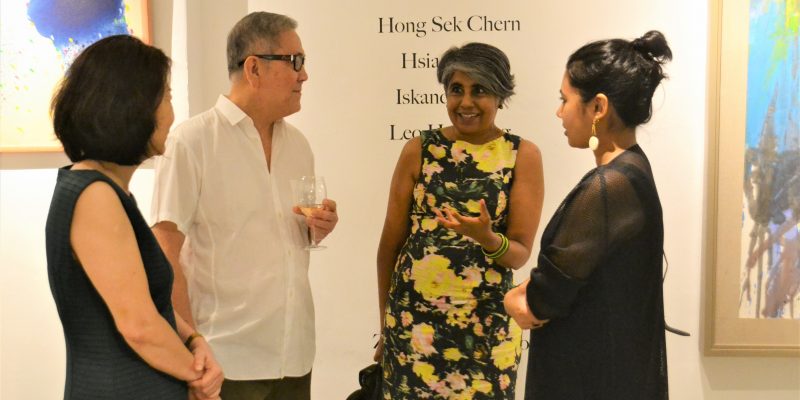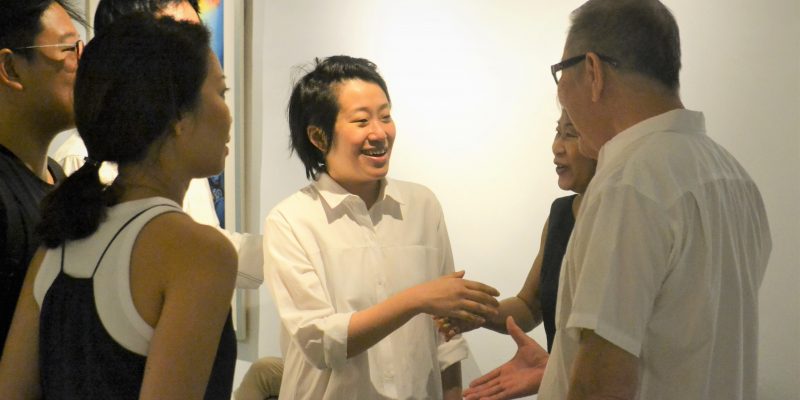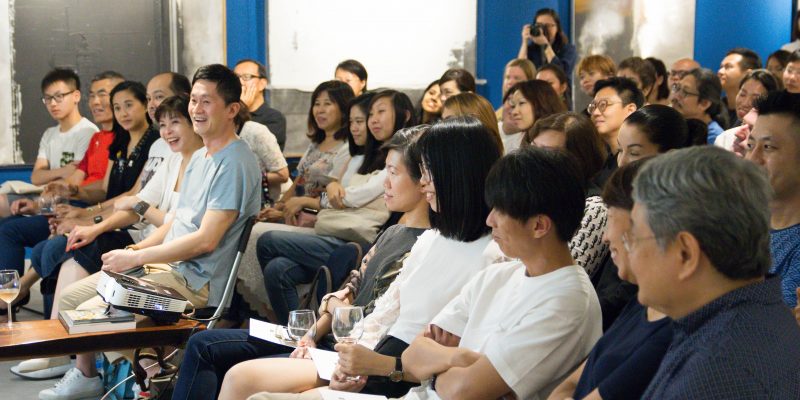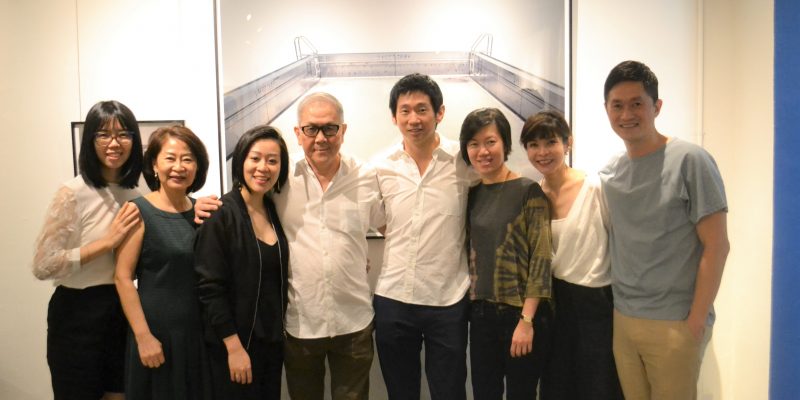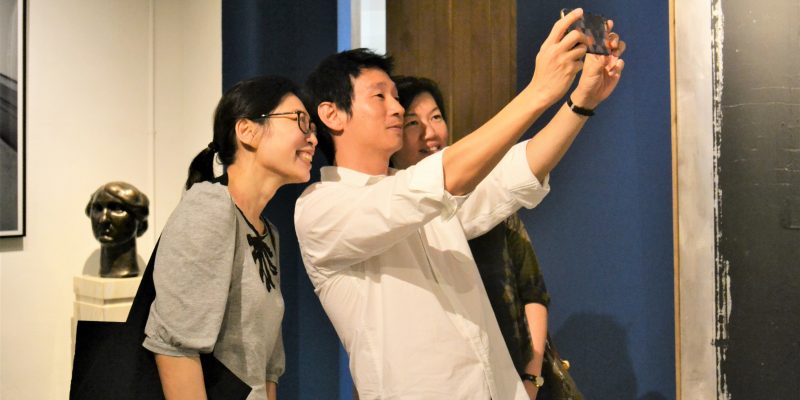 Over 70 guests came on Saturday 9th Dec 2017 to hear New York-based Singaporean photographer, John Clang talk about his life experiences and why he collects Artists and their stories. He also shared a sneak peak trailer to his debut feature film, a passion project that took three years to come to fruition.
We would like to thank JR Wine Asia, who generously supported the event by showcasing Pont des Arts' finest wines from Bordeaux and Burgundy. Click here for more info.
—–
About John Clang
Born in 1973 in Singapore and based in New York at present, John Clang is a visual artist working in photography and film. John's work take on a strong autobiographical undertone, and often feature themes of time, displacement and existence. His style is most identifiable for its blurring or erasing of faces and figures – his popular series "Erasure" (2011) and "Remembering Strangers" (2010) comprised of portraits in which the subject has been erased or cut away from the print. John has participated in more than 20 solo and group exhibitions internationally, and has assembled a high-profile commercial portfolio that includes collaboration with international brands like Hermés, Adidas and IBM. In 2010, John became the first photographer in Singapore to receive the President's Designer of the Year award – the most prestigious design accolade in Singapore.
---
"HONG KONG: THE NEXT ART MECCA" AN INSIDER'S VIEW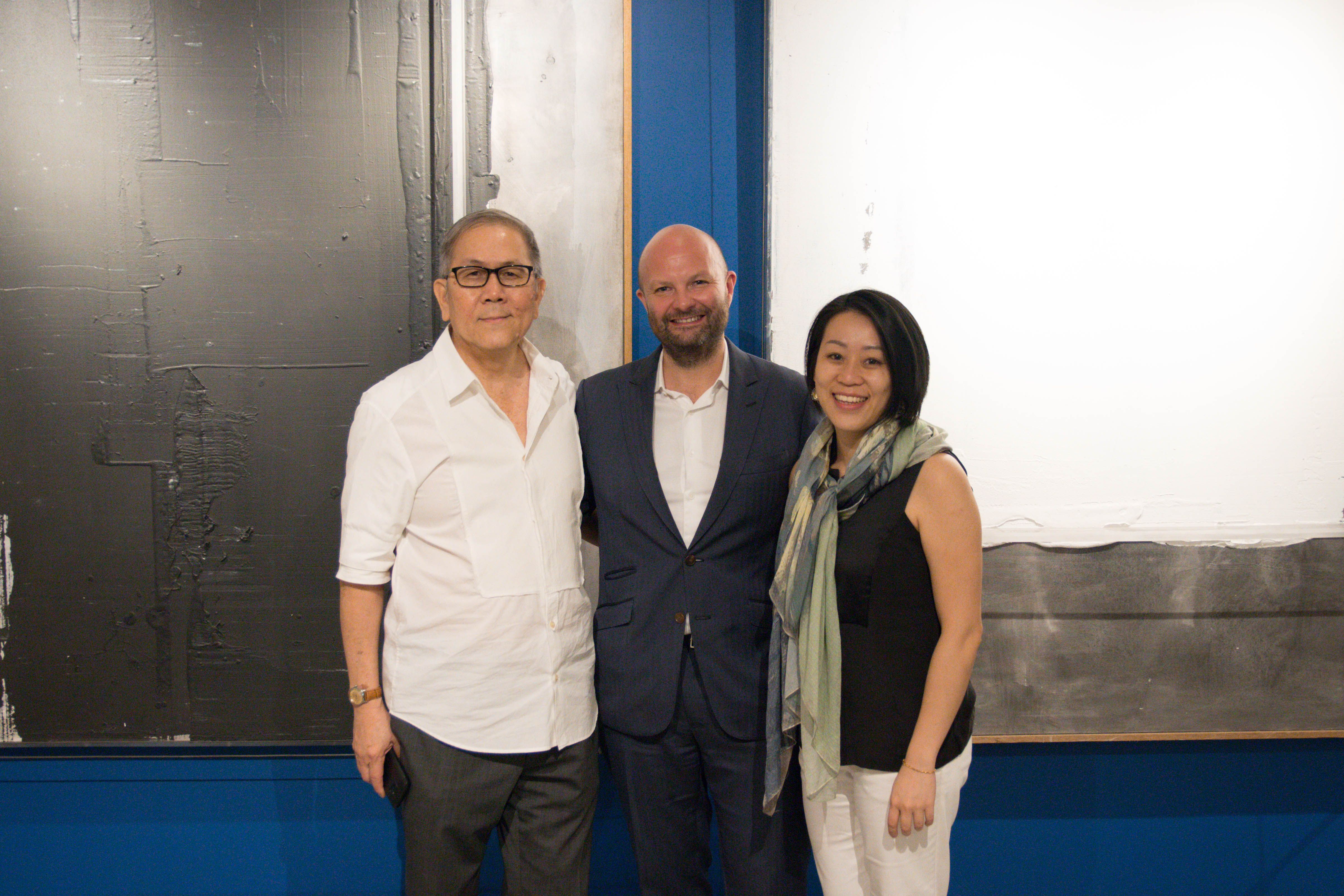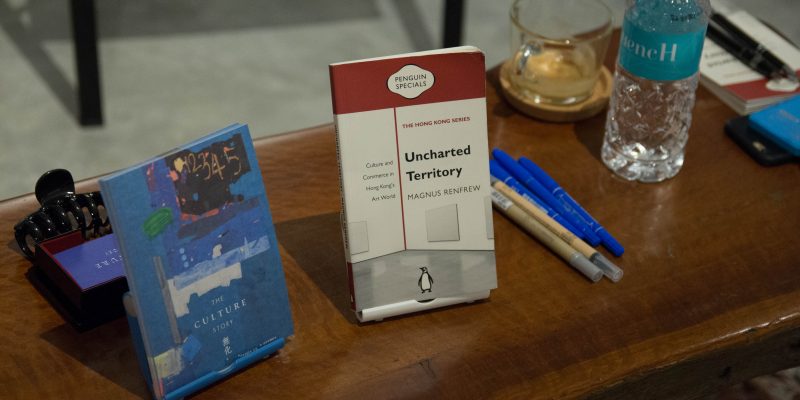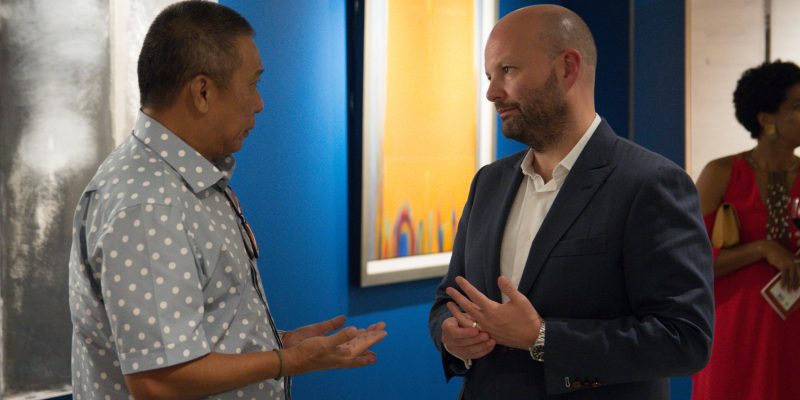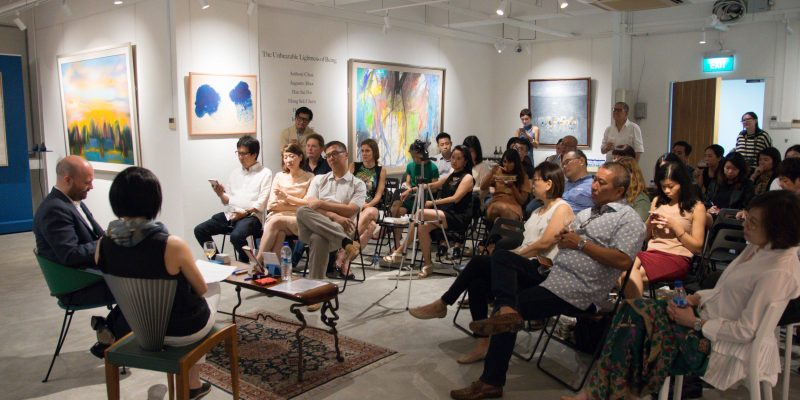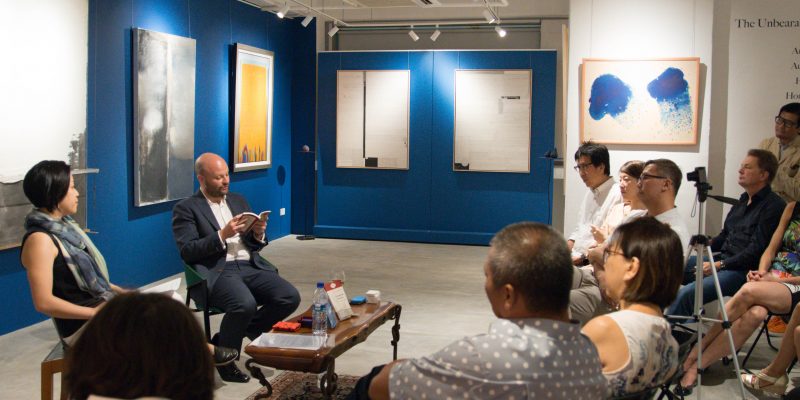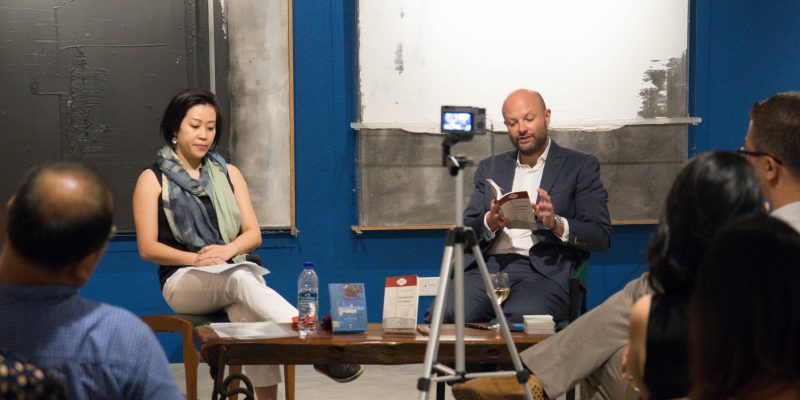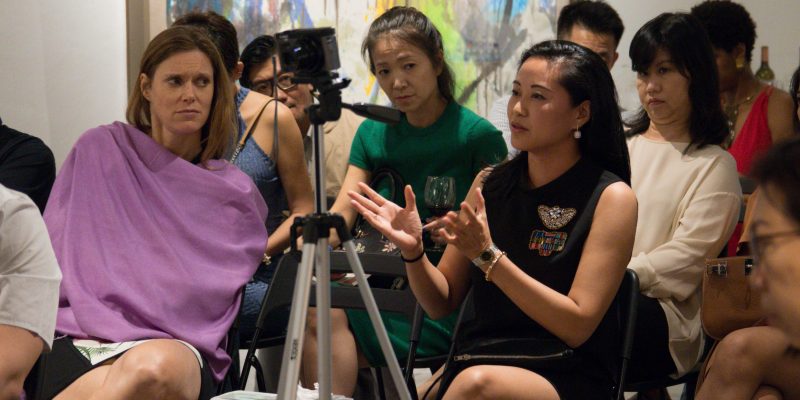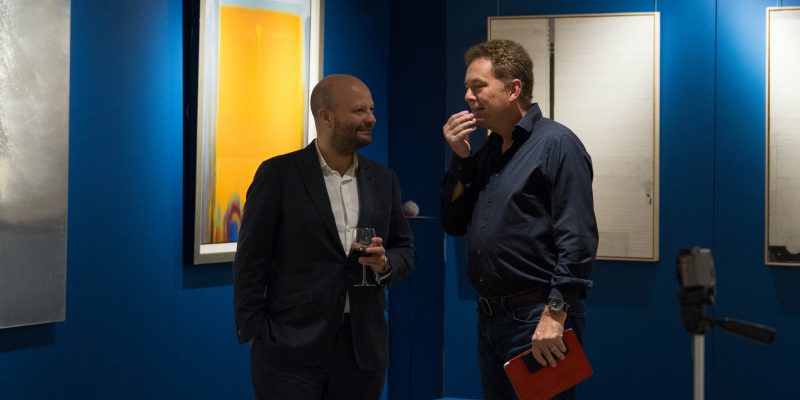 We were pleased to host a special evening with Magnus Renfrew, founder and managing director of ARTHQ based in Hong Kong, on Thursday, 23rd November 2017. The occasion also marks the Singapore launch of Magnus' latest book "Uncharted Territory: Culture and Commerce in Hong Kong's Art World". During the event, Magnus discussed about his book, latest adventures as a cultural entrepreneur and why he thinks Hong Kong is going to be a art powerhouse.
Previously, Magnus served as founding director of Art Basel in Hong Kong from 2012-2014. From 2007-2012, Magnus was the founding fair director of Hong Kong International Art Fair (ART HK), which is widely credited as having played an important role in re-positioning Hong Kong as the center of the art market in Asia.
Magnus has frequently appeared in the Power 100 lists of ART + AUCTION, ART REVIEW and Le Journal des Arts as one of the 100 most influential figures in the art world. In 2013, he was honoured by the World Economic Forum as a Young Global Leader.
The event is supported by ROYAL OAK CELLAR, a specialist in fine and rare Bordeaux French Wines, with a small collection of Growers Champagne and Whiskeys.
Here is an exclusive footage from the event:
—
 "Uncharted Territory: Culture and Commerce in Hong Kong's Art World" is also available for sale at S$14.
---
EDB Alumni Society Event 25.08.17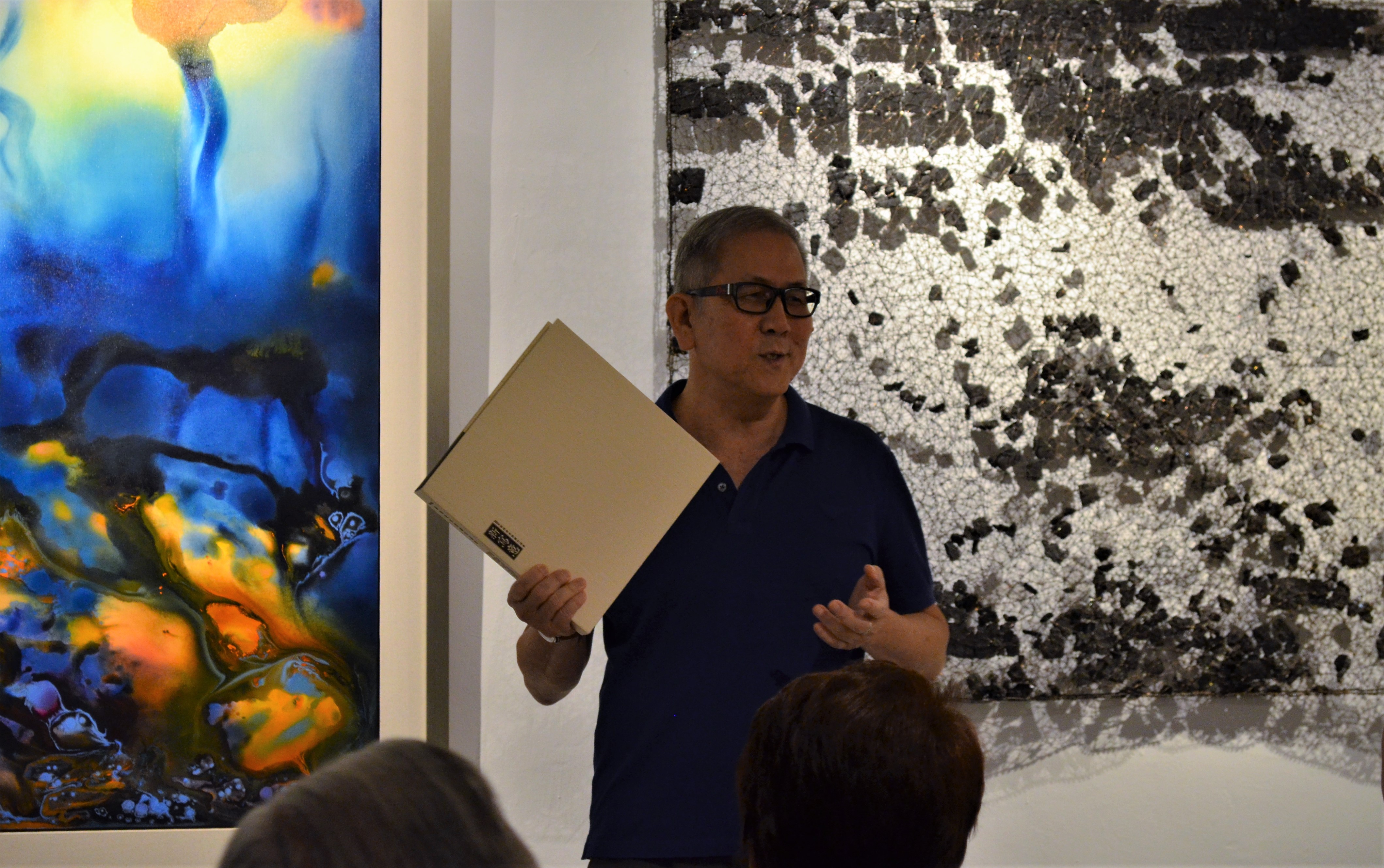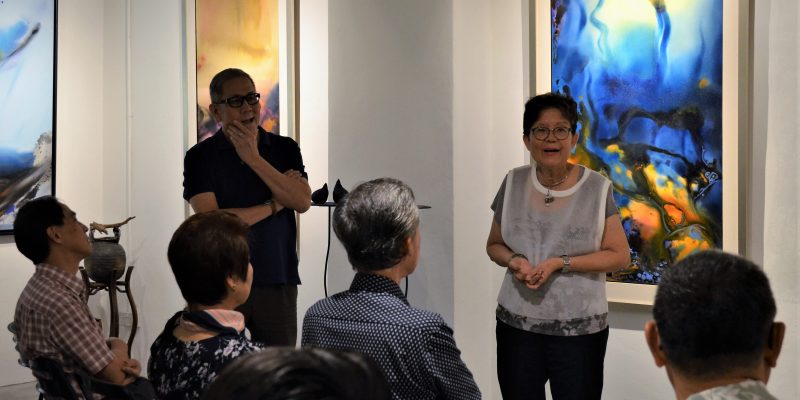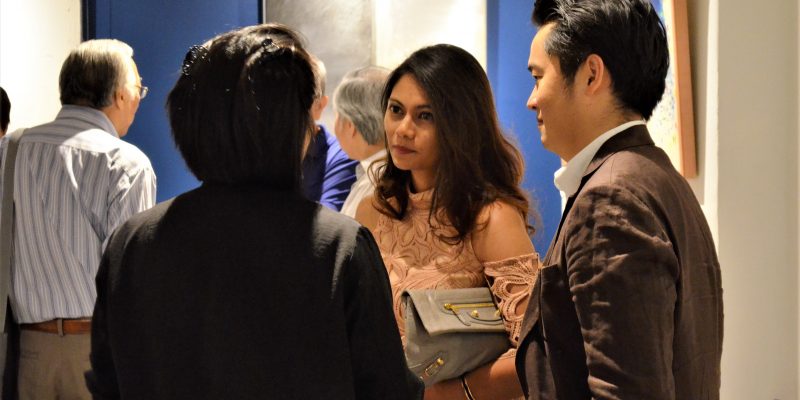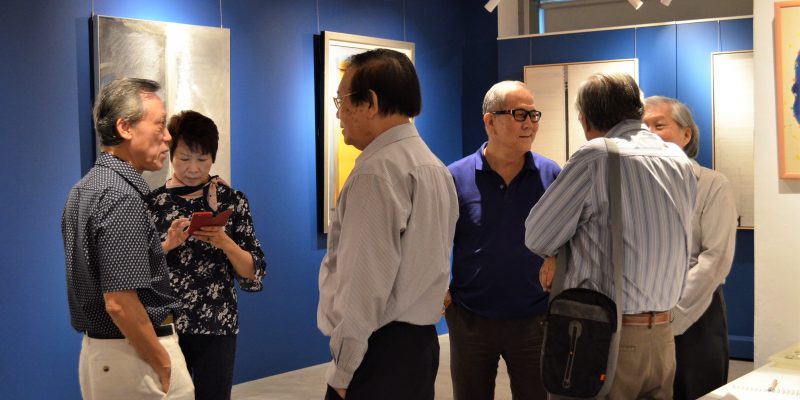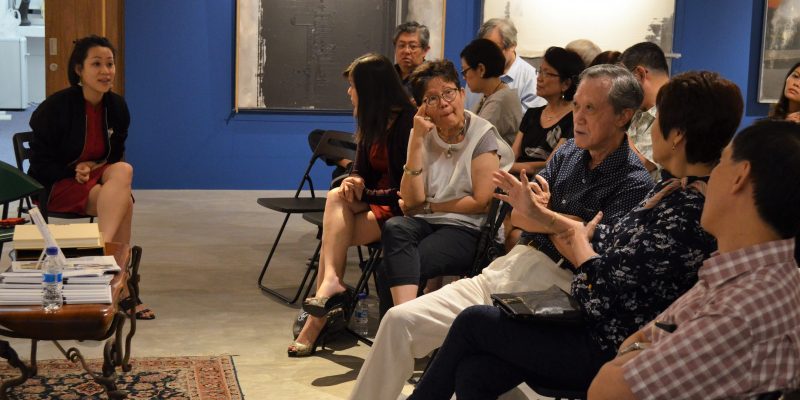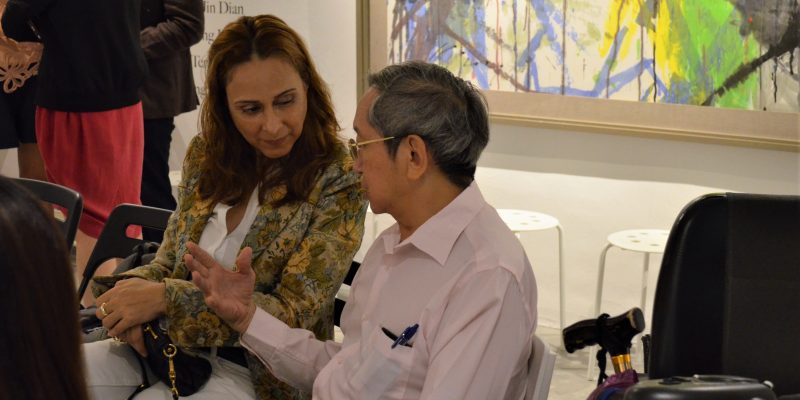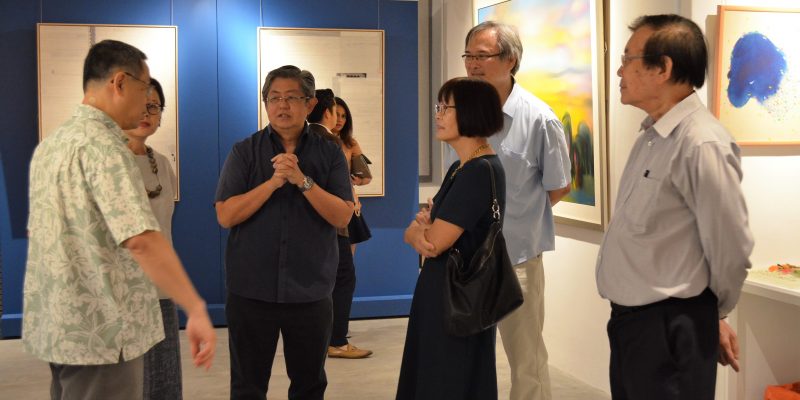 On 24 August 2017, we hosted 30 guests from the Economic Development Board (EDB) Alumni Society for a private art talk. The founders, Ning and Mr Chong, shared their vision for The Culture Story with audience members, discussing the role of art in society today and how the landscape has evolved over the last few years. Mr Chong also shared personal stories and anecdotes from his journey as an art collector over the last thirty years.
---