Memes, Myths and Machines
Garden Of Internet Delights, 2021 (Artwork credit: ZXEROKOOL/ Jonathan Leong)
"Meme, Myths and Machines" is digital artist Jonathan Leong aka ZXEROKOOL's first solo exhibition in Singapore. The show comprises three major new NFT pieces in limited editions coupled with a physical manifestation in the form of an exhibition held at The Culture Story.
"Memes, Myths and Machines" is representative of the artist's experiences growing up from a time before the advent of digitalization, social media and meme culture. His art aims to rationalise a world that is evolving faster than ever before; where society is in flux, we are constantly switched on yet look fondly at the past. ZXEROKOOL is influenced by his childhood memories of dial-up internet, Nokia phones, retro video gaming culture and pop culture from the 1980s – 90s till present era, which serve as timestamps along his journey as a digital creator, which has now taken him deeper into the Metaverse. This exhibition aims to attract art lovers, aspiring NFT collectors and people who are curious about digital art and NFT crypto art.
More information about the NFT series (including the essay by Clara Peh) – www.memesmythsandmachines.com.
NFT drop can be found here – rarible.com/zxerokool
The show will open 14 – 23 Jan, 11AM – 6PM, after which visits will be by appointment only from 24 Jan – 20 Mar.
---
Disrupting Art Market Models with S2 Gallery London
Join us to find out S2 London's unique approach to exhibition-making, opportunities in London which is on the cusp of Brexit, who are the value buys and discover international artists before the market catches on.
Date: Thursday 21 Nov 2019
Starts 6.30PM
Complimentary entry, RSPV required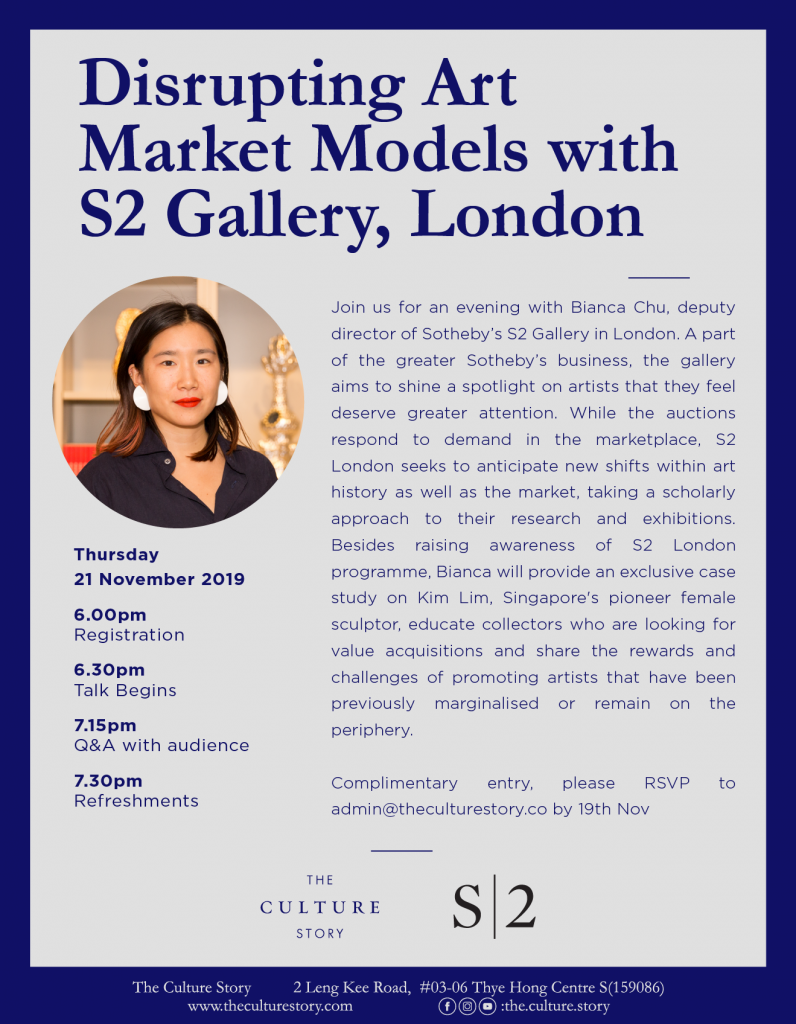 Bianca Chu is the deputy director of Sotheby's S2 Gallery in London. Having over 8 years experience in the art industry, Bianca along with gallery director Darren Leak, organise and curate the exhibition programme at S2. 
The gallery functions independently of the auction business, and aims to shine a spotlight on artists that they feel deserve greater recognition. Whilst the auctions at Sotheby's respond to demand in the marketplace, the exhibitions and research undertaken at S2 London hope to anticipate recognition and highlight artists that have been previously marginalised or remained on the periphery. S2 organising solo and group exhibitions (Bianca will elaborate more in her presentation), and the gallery also publishes extensively on its research and new exhibition books accompany the shows. 
Born in New York, Bianca has an MA from the University of Edinburgh in History of Art and Chinese Studies and is an Ambassador of the Tate Young Patrons and patron of the UK Friends of the National Museum of Women in the Arts, based in Washington, DC.
Previous solo exhibitions at the S2 gallery include the first UK solo show of Austrian artist Renate Bertlmann (currently representing Austria at the Venice Biennale); Kim Lim; Li Yuan-Chia; Yuko Nasaka; Ibrahim El-Salahi; Tess Jaray; Tsuyoshi Maekawa; Alfredo Volpi; Roger Hilton; and the first UK solo show of Huang Rui. Group shows include an exhibition re-staging the important but overlooked Signals gallery in London between 1964-66 which included work by Filipino artist David Medalla alongside key proponents of Kinetic and experimental art in Europe such as Takis, Carlos Cruz-Diez, Lygia Clark, and Helio Oiticicia.
---
Salon Saturday@TCS
Salon Saturday@TCS was a four-part series of talks organised and hosted by The Culture Story from Oct – Nov 2018.  Accompanied by guest speakers from the art industry, they shared their knowledge and insights so that one can confidently carry out his or her pursuit to acquire great works of art. Whether you are taking your first step into the foray of art collecting or already own a collection at home/office, many guests expressed positive feedback as they felt these talks provided practical insights and advice in navigating the unfamiliar ways of the art market.
"Accessibility and value practicality."
"Really like the checklist (tips when buying art) – very practical advice."
"Gives me the confidence to collect."
"Ning addresses the art market in quite a direct and closer way, its brave, open and helpful."
"Enjoyed the sharing sessions and insights with other industry peers."
"With the opening of online platforms and the statistics shared by Alan (Fair Director of Affordable Art Fair) changed my opinion of collecting art."
It's simple and easy to understand for a novice like me!"
---
FLESH MATTERS at Helutrans, 12 – 22 July
FLESH MATTERS at Artspace@Helutrans will present over 25 new paintings and 15 works on paper and collages, illustrating Wong's compelling mastery and virtuosity as a painter. The series is considered one of the most accomplished in Wong's painted oeuvre over fifty years. The accompanying exhibition catalogue includes full-colour illustrations and an essay contributed by Ms. Lee Chor Lin, former Director of the National Museum and the CEO of Arts House Limited.
The works on exhibit chart the latest development in Wong's artistic career. Having spent over fifty years in America, his outstanding oeuvre, which encompasses oil, acrylic, ink and mixed media works, is a powerful embodiment of Chinese ink wash aesthetics and Western inventive approach towards form and colour. This dynamic approach has continued to characterise his dramatisation of flesh in form and philosophy over the last few years. His stylised images of the nude, the butcher shop and the burger across different pictorial styles and mediums reflect his commitment to continuously evolve and push the boundaries. This inventive spirit certainly sets him apart from his Singaporean contemporaries.
The largest work in Flesh Matters is a mural-sized acrylic painting titled, 'The Aftermath'. Measuring 305 by 610 cm, its scintillating display of bold colours and narrative symbols devised through the form and atmosphere of flesh reflects the theme of warfare among other recurring threads in the series. Acts of violence and destruction are always suggested rather than depicted, and the result is an arresting image that bespeaks a complex chain of relations and an unutterable horror, rather than a point-blank picture of carnage.
Exhibition Information
Exhibition Dates: 12 July – 22 July 2018
Time: 12pm – 7pm (except 14 July, it will close at 4pm)
Venue: Artspace @ Helutrans, 39 Keppel Road, Singapore 089065
Official Exhibition Opening
Official opening with artist present will be held on Saturday 14th July 2018 from 12PM – 4.00PM.
---
GENESIS: GOD'S TERRARIUM by Jahan Loh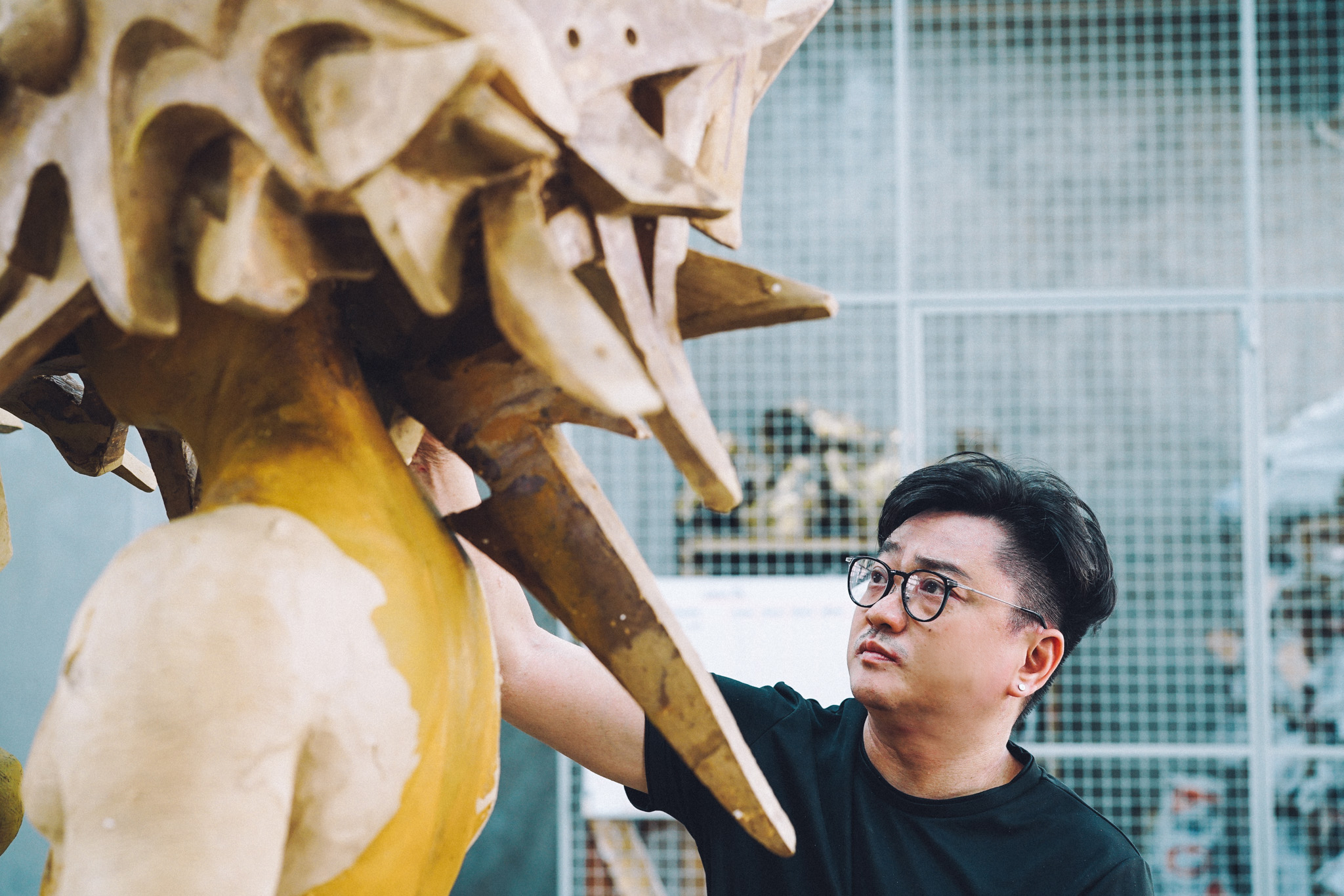 The Culture Story is pleased to announce the currentbsolo exhibition"Genesis: God's Terrarium" by Jahan Loh.  This exhibition marks Jahan's return to showcase in Singapore after a four-year hiatus since 2013.
"Genesis: God's Terrarium" presents eight new paintings, limited edition prints and sculptures which include a larger-than-life-sized sculpture of Adam and Eve rendered in bronze and silver finish. "Terrarium of the Gods" is a term Jahan used to describe Earth – a garden planet or biosphere where genetically engineered humanoids contained the DNA of the Gods.
The paintings depict eight different scenes of Eden, with Adam and Eve embracing each other and seemingly swirling in harmony. However, chaos continues after creation, and Eve's dialogue with the serpent is represented by an explosive mask of jagged deconstructed Chinese characters that reads "创世纪" (genesis), a manifestation of chaos and inner turmoil. Here, Jahan references the religious personages of God's children Adam and Eve and harkens back to Renaissance religious art iconography. Yet the pop cultural imagery and reference to Adam and Eve as extra-terrestrial beings or "alien" is a creative turn that draws from the artist's interest in the work of Jack Kirby, Asian manga and western comics.
This project is a culmination of the last three years, reflecting Jahan's preoccupation with existentialism and a glimpse into his inner mind and vivid imagination surrounding the time of Man's Creation and the Garden of Eden before Man's expulsion.
About Jahan Loh
Born in 1976, Jahan Loh is Singapore's leading Pop artist and one of Asia's most successful street artists. His oeuvre revolves around street art and pop iconography and has exhibited internationally in New York, Melbourne, Beijing, Shanghai, Taipei, Hong Kong and Singapore.
Over the last decade, Jahan had successful collaborations with major lifestyle brands in China, Singapore and Taiwan, such as Vans, Casio's G-SHOCK, Adidas and PUMA.  In 2016, he completed two site-specific murals for the new ZOUK Club at Clarke Quay. Recently, Subcrew presented "STASH x Jahan Outside-In" at Yo'hood, Shanghai – China's premier street wear fair, where Jahan collaborated with popular New York street legend STASH for a live showcase.
Influenced by graffiti artists from the 1970s and 1980s in New York, coupled with a deep immersion in the international phenomenon of Hollywood sci-fi, comic books and Asian manga and anime culture, Jahan has truly brought Singapore Pop art into the international limelight.
—
EXHIBITION INFORMATION
Exhibition Dates: 17 January – 18 March 2018 (visit by-appointment)
Exhibition catalogue includes an essay by Michelle Ho, Director of NTU Art Design Media Gallery, Singapore.
Please contact us for more information on available works.
---
MUSIC AND MAKAN @ THE CULTURE STORY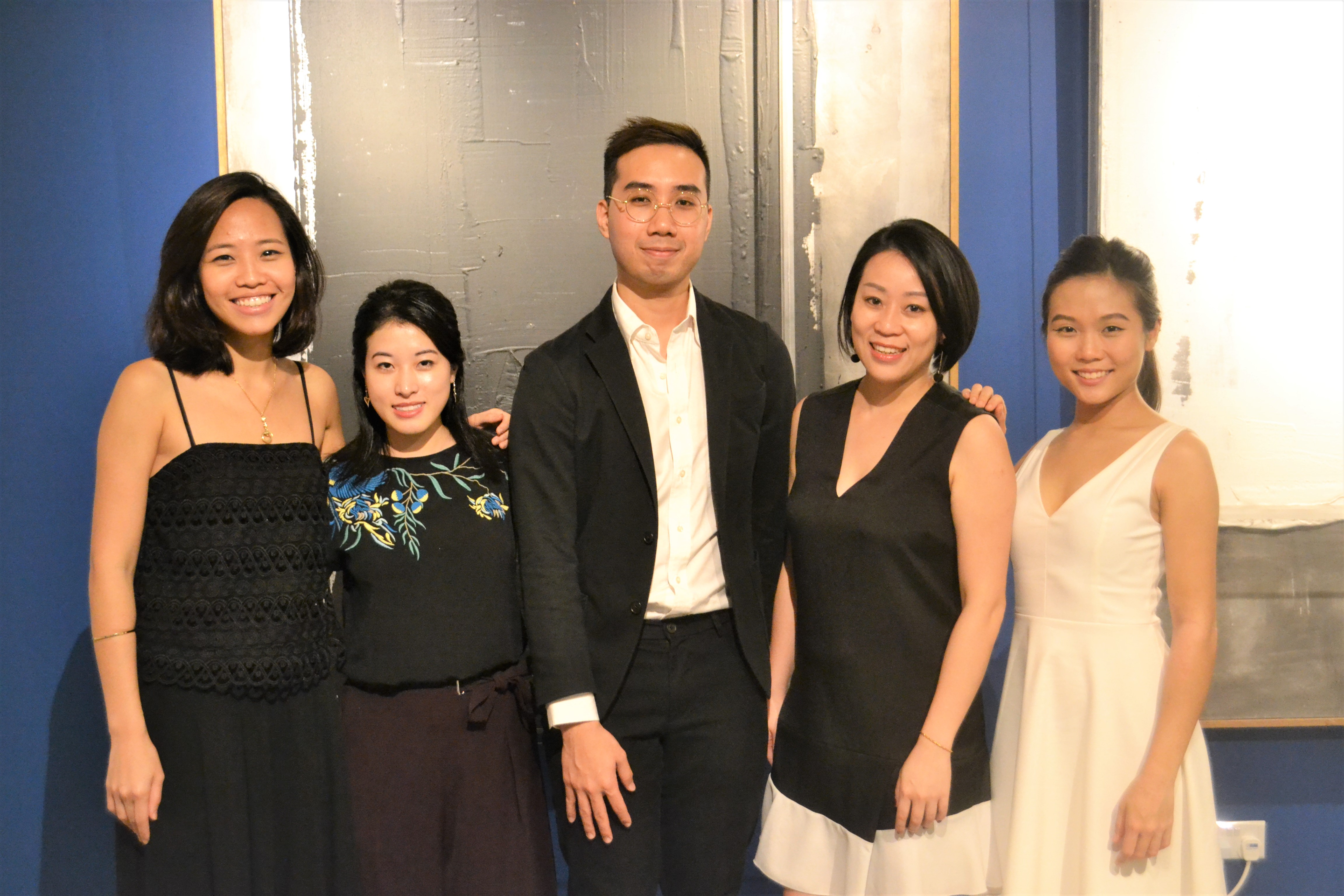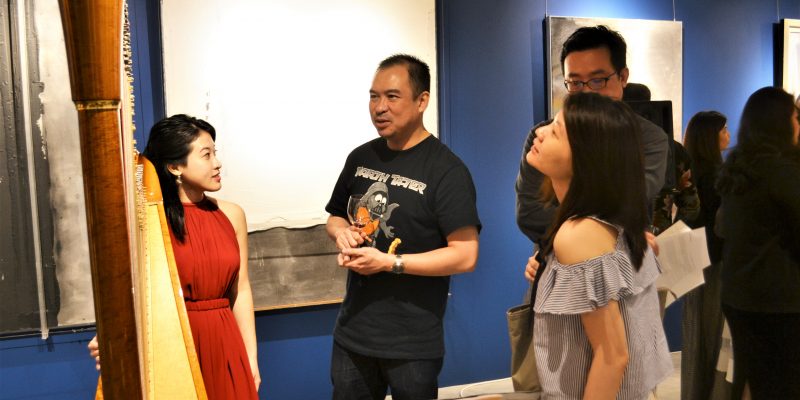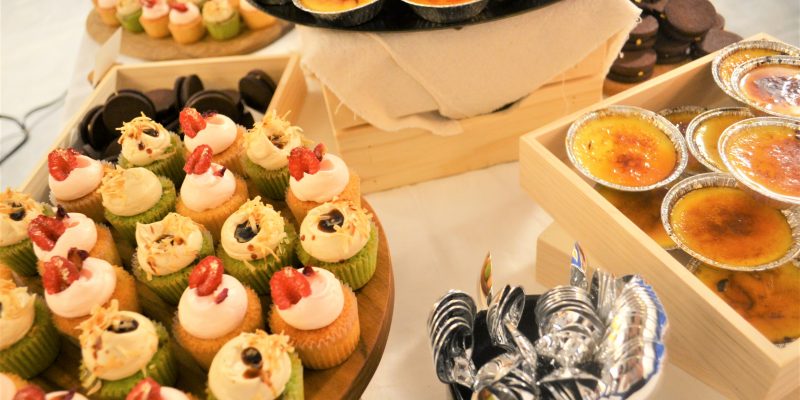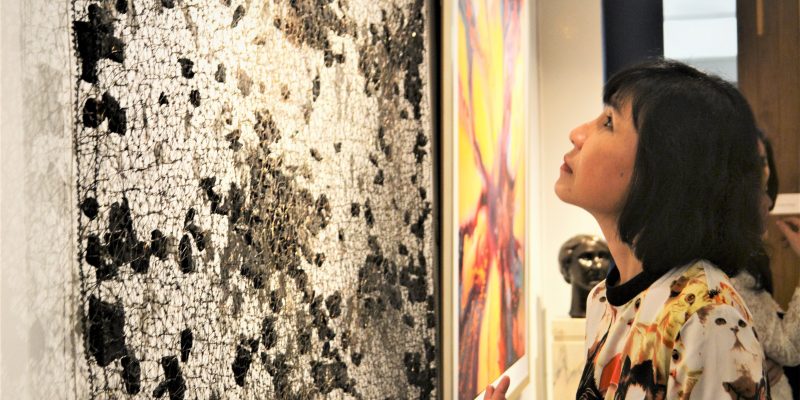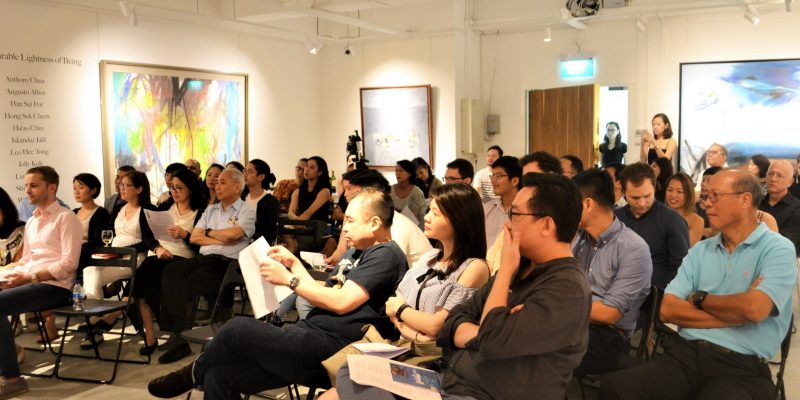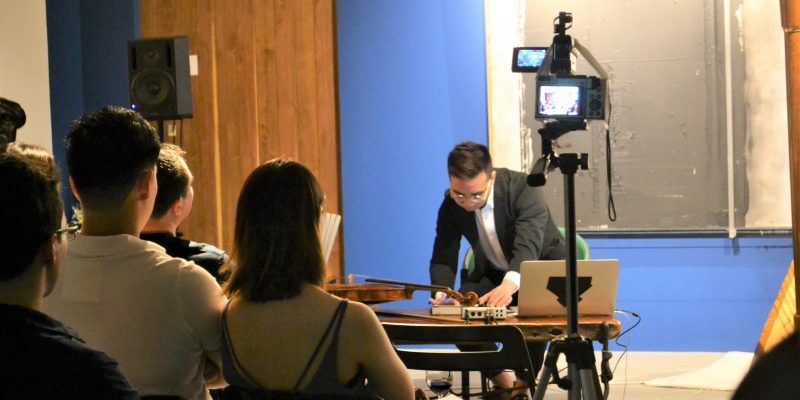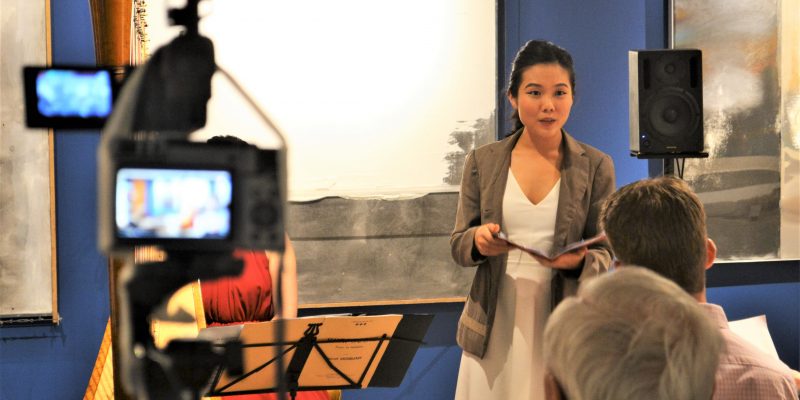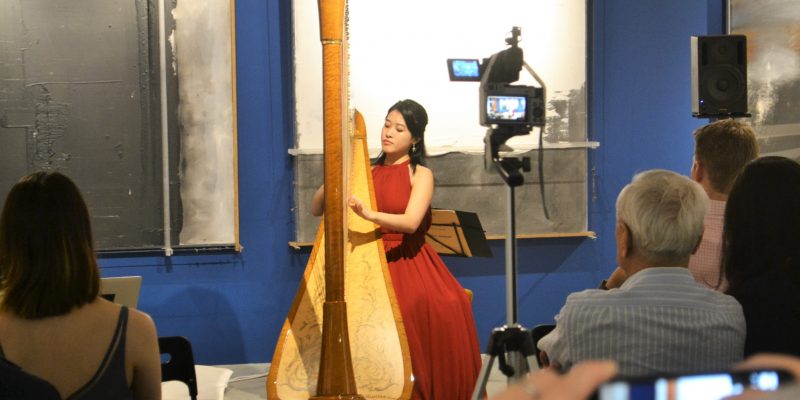 In collaboration with Music and Makan, The Culture Story hosted the first of its kind – a unique art and music experiential event "What Lies Beyond?" last Saturday, 2nd December 2017.
The evening featured special performances from brilliant Singaporean classical musicians Ng Jingyun (Voice), Laura Peh (Harp), Mervin Wong (Sonic Alchemist), in a diverse artistic offering comprising classical and contemporary classical/electronic music, including a brand new musical improvisation, inspired by works on display in the gallery as part of the "The Unbearable Lightness of Being" exhibition. Guests enjoyed an hour of music and art, followed by mingling over wine and desserts. It was a riveting night of music, art and food!
This event is kindly supported by The Royal Oak Cellar.
Here is an exclusive footage from the event:
—–
About Music and Makan
Music and Makan curates memorable live classical music performances in intimate spaces such as living rooms with a focus on innovative approaches to audience engagement; while creating opportunities to build community around Makan, every Singaporean's favourite pastime. Music and Makan is founded by Ms Beverly Hiong, with the aim to make classical music more approachable through food and friends, while meeting the need for additional performance opportunities for Singaporean classical musicians to be heard and understood. After graduating with first class honours from the London School of Economics with a Bachelor's degree in Economics, Beverly went on to pursue her passion for classical music, pursuing additional studies in cello performance at the Yong Siew Toh Conservatory of Music, National University of Singapore, and as a Sistema Fellow at the New England Conservatory (Boston, United States).
---
OGSS Annual Oration 01.11.17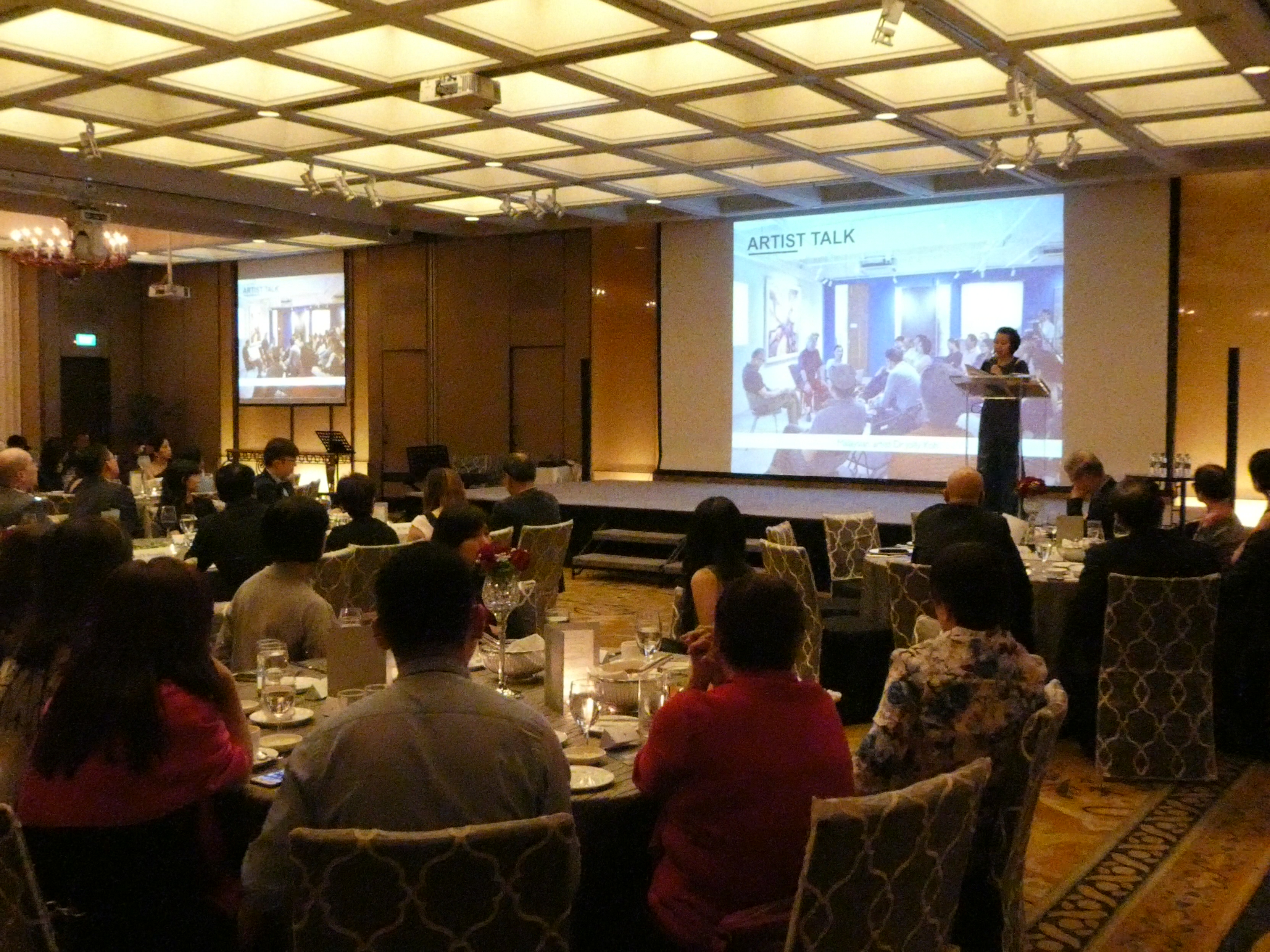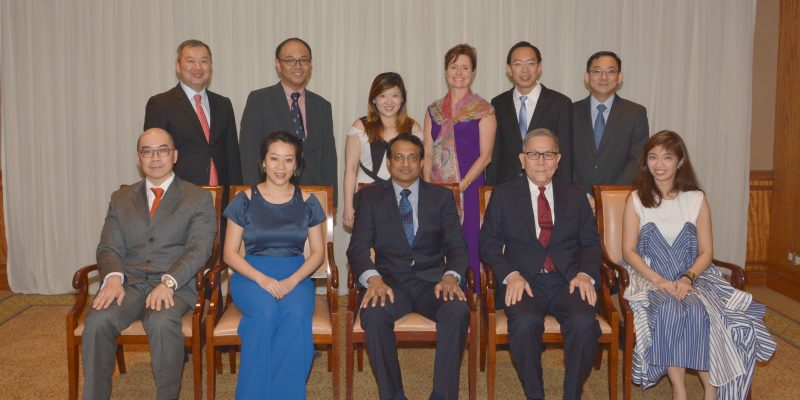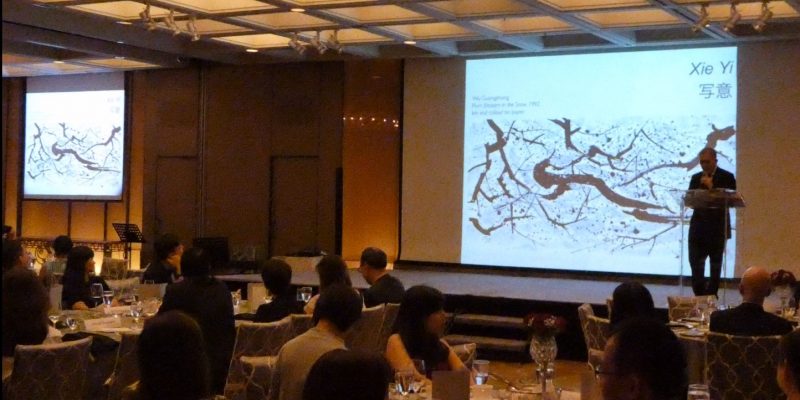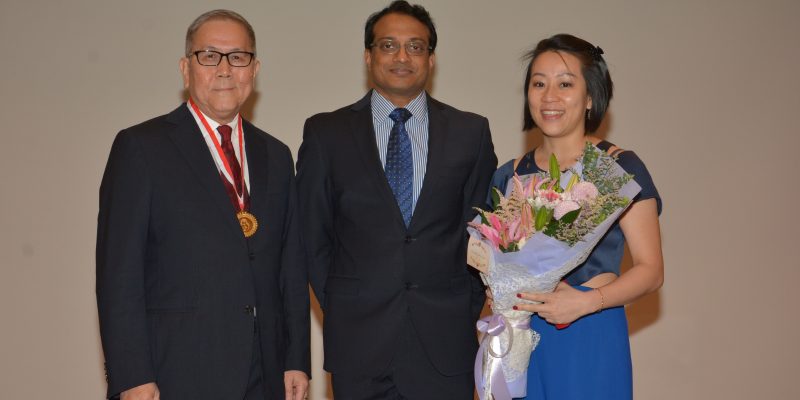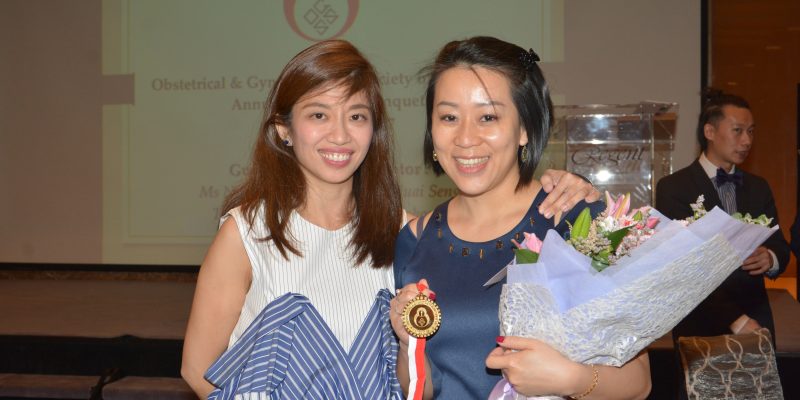 On 1 November 2017, founders of The Culture Story, Ning and Mr. Chong were invited to be Orators for the Obstetrical & Gynaecological Society of Singapore (OGSS) Annual Oration held at Regent Hotel Singapore.
Ning and Mr. Chong shared their vast knowledge and experience about the art world with the audience, introducing important historical moments and works in art history, the significant milestones in the evolution of Singapore's art scene, as well as discussing their personal experience in collecting and the vision for The Culture Story.
The OGSS is a professional society representing all obstetricians and gynaecologists in Singapore and aims to promote and maintain high standards of professional conduct and practice for the profession. It is also serves to promote the social integration of members and colleagues through events incorporating education, sports, politics, arts and culture. Every year, OGSS invites an outstanding individual(s) who has made a significant impact on the profession or on society to deliver the oration at the OGSS Annual Oration and Banquet.
---
A New Expression at Tea Bone Zen Mind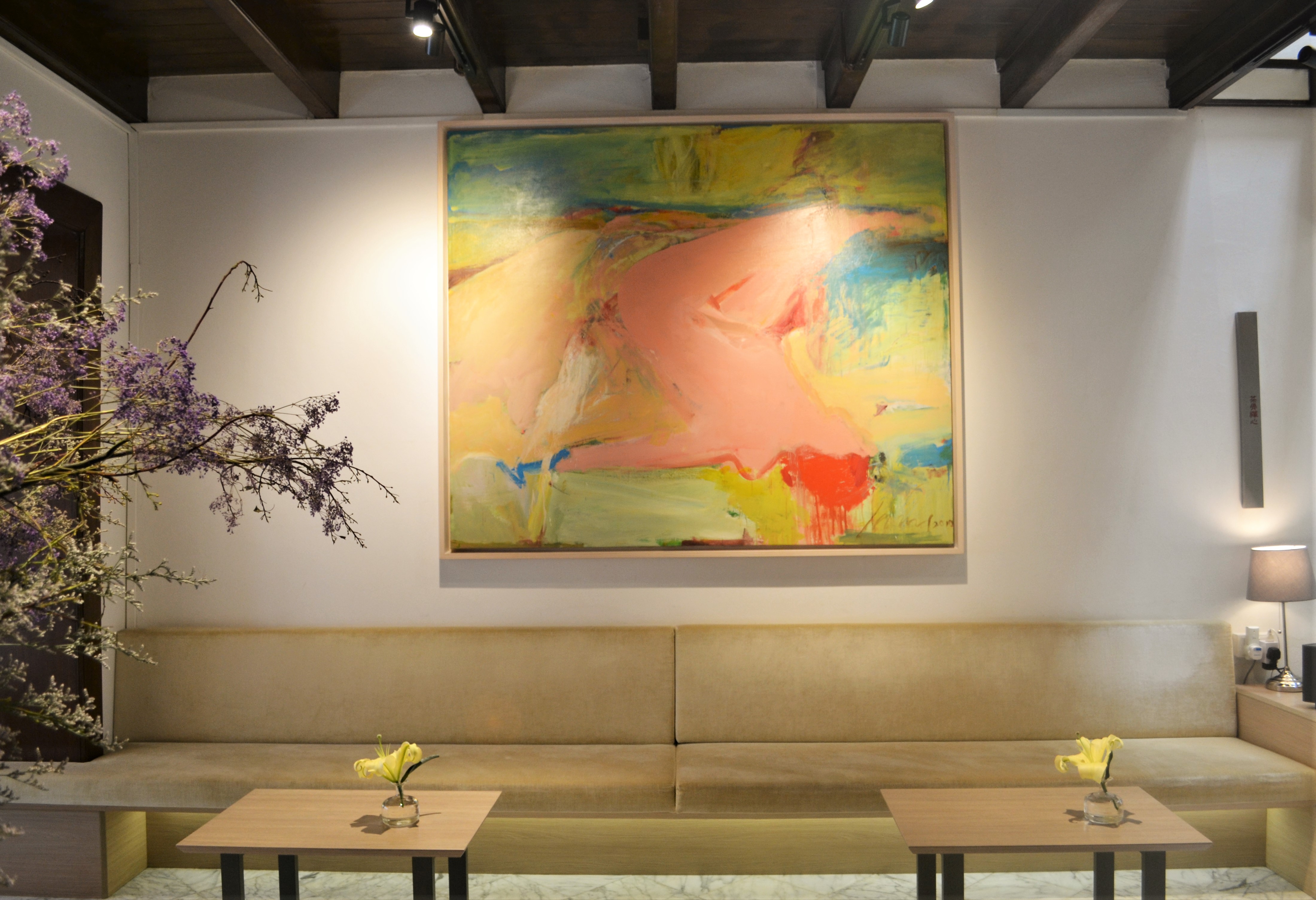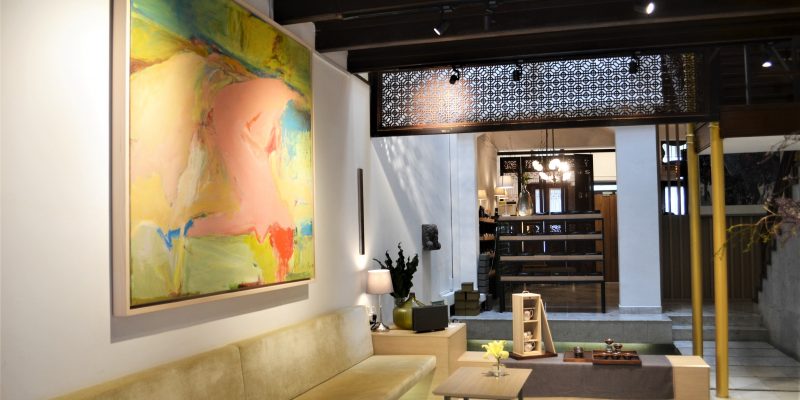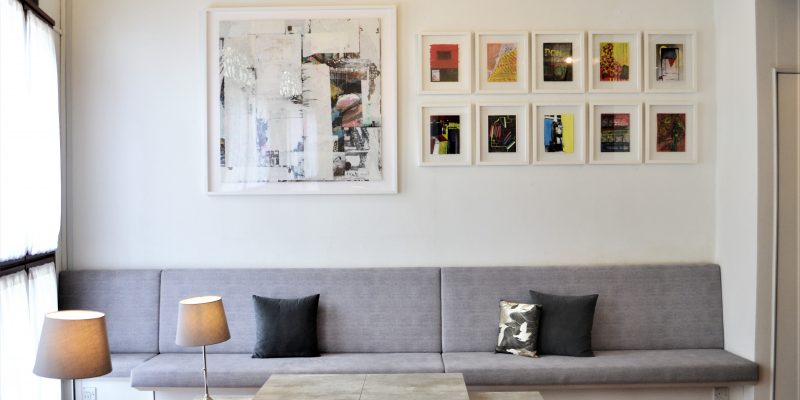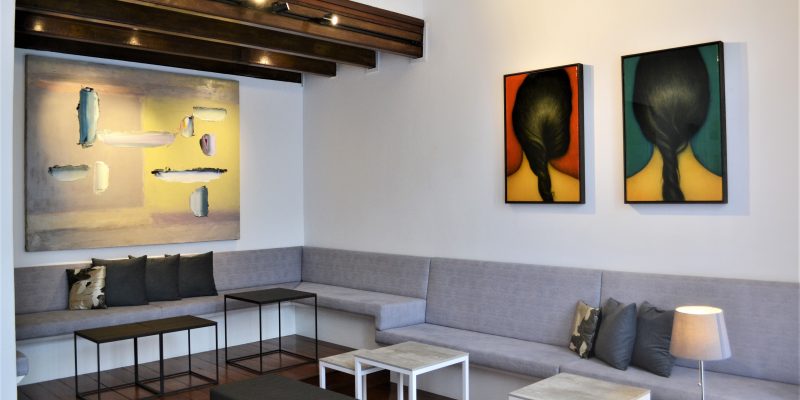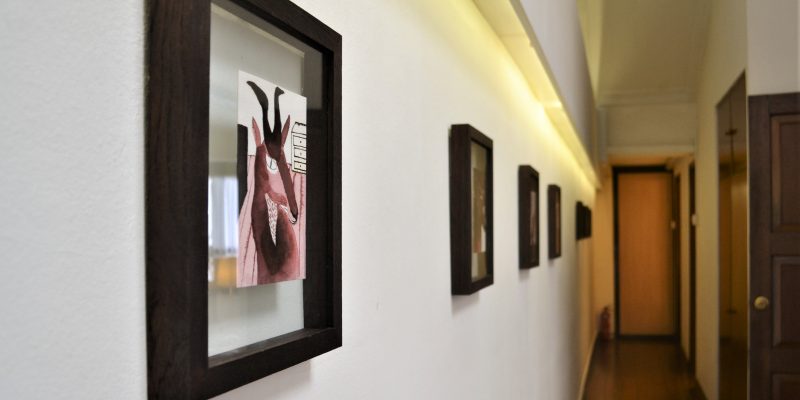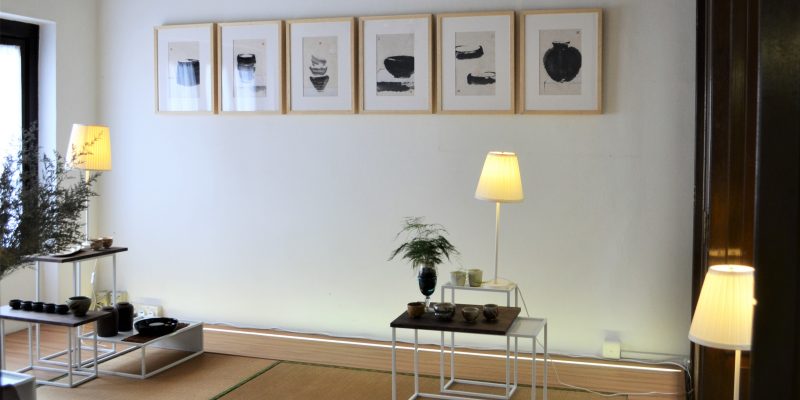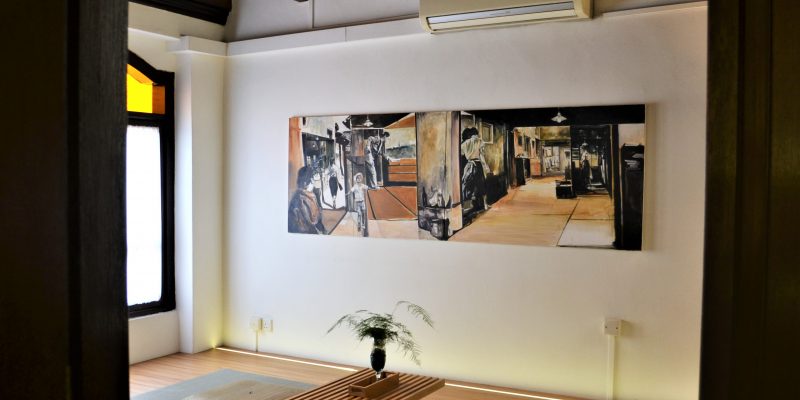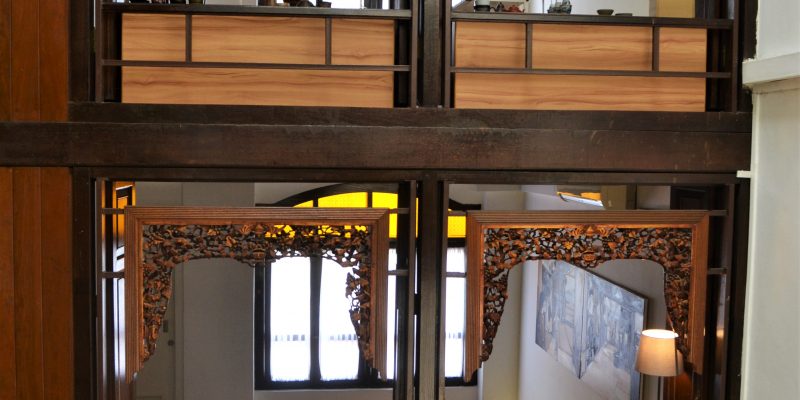 The Culture Story was approached to curate artworks and refresh the interior spaces of Tea Bone Zen Mind (TBZM) a private tea salon in the heart of Singapore. A selection of over 30 art works by Singaporean and Asian artists don the walls of this elegant and beautiful shophouse, showcasing a range of medium including of works on paper, oil, acrylic and mixed media paintings.
If you wish to visit and sample the TBZM tea tasting sessions, pls contact TBZM at +65 6334 4212. A big thank you to CHS and TBZM team for making this possible!
Artists exhibited at TBZM include:
Wong Keen (SG), Ho Chee Lick (SG), Anthony Chua (SG), Hong Sek Chern (SG), Imdiu Wong (SG), Leo Liu Xuanqi (SG), Hilmi Johandi (SG), Rajesh Kargutkar (Indian), Li Fuyuan (China), Fu Lei (China), Kim Hyun-Sik (Korea), Augusto Albor (Philippines), Robert Kipniss (American) and Anna Leonhardt (German).
Selected artworks are available for sale, please contact us for more information.
---
Private Viewing of Jolly Koh Paintings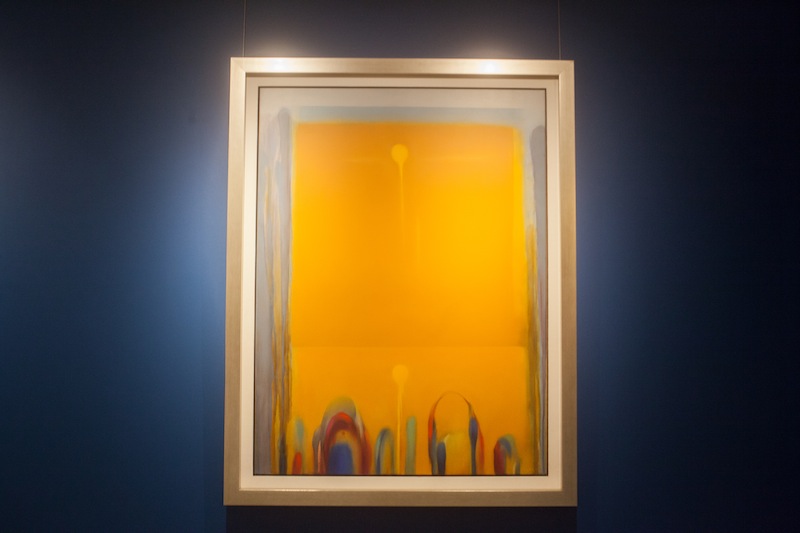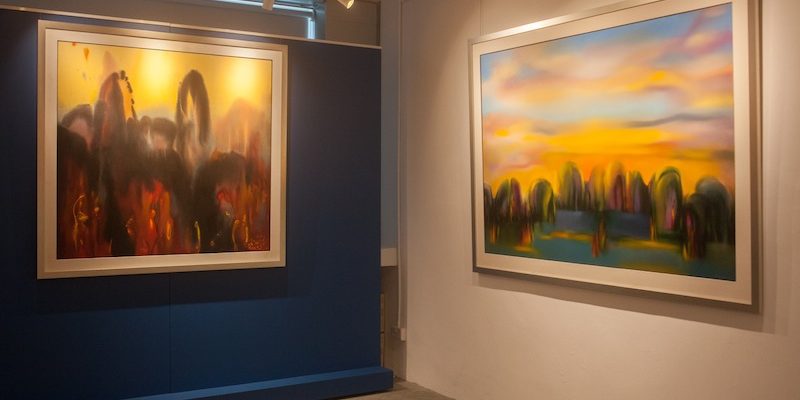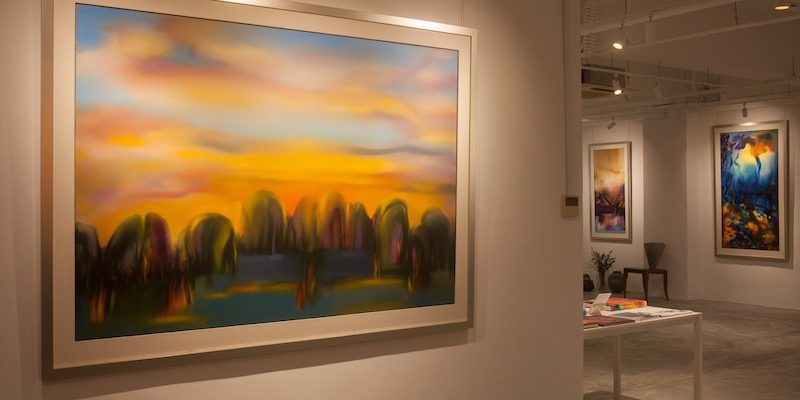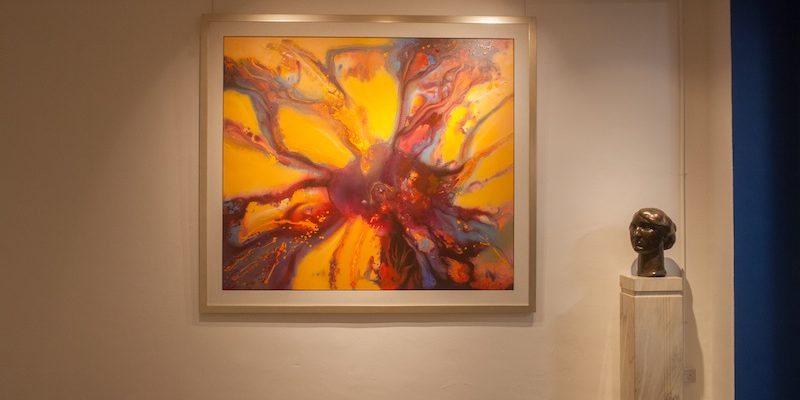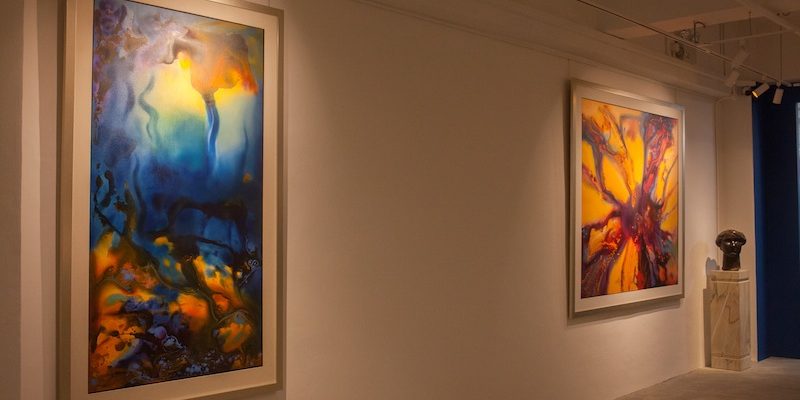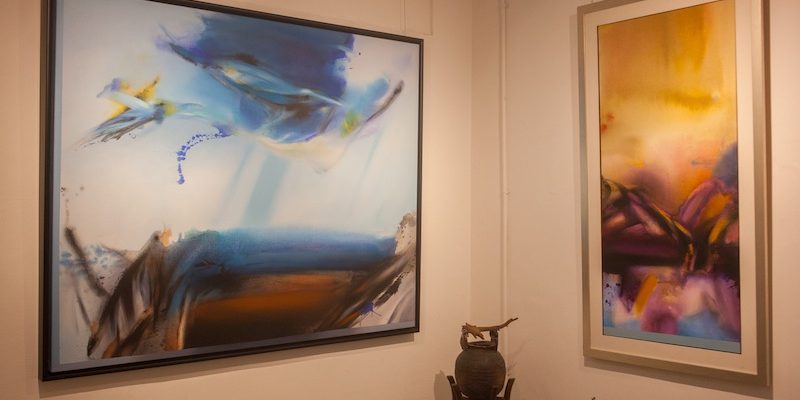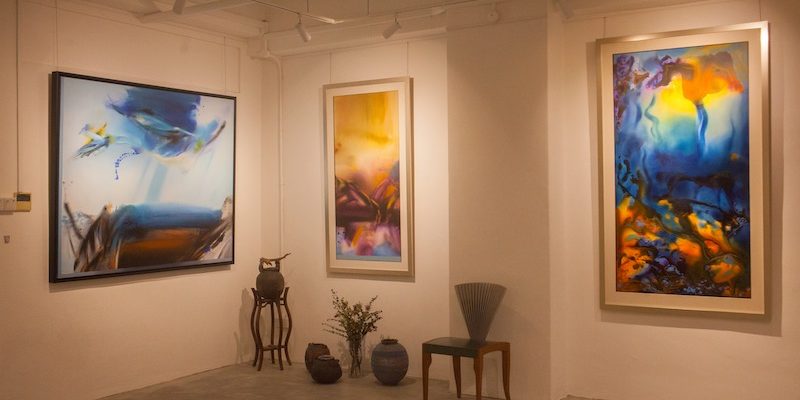 In conjunction with the launch of Dr Jolly Koh's second coffee-table book "Jolly Koh @ 76" in Singapore, a selection of seven paintings are available for viewing at The Culture Story from 14th – 24th August 2017. If you are interested to view the works or inquiry on sales, please contact us at 6924 9742 or at admin@theculturestory.co
---
An Exclusive Dialogue with artist-scholar Dr Jolly Koh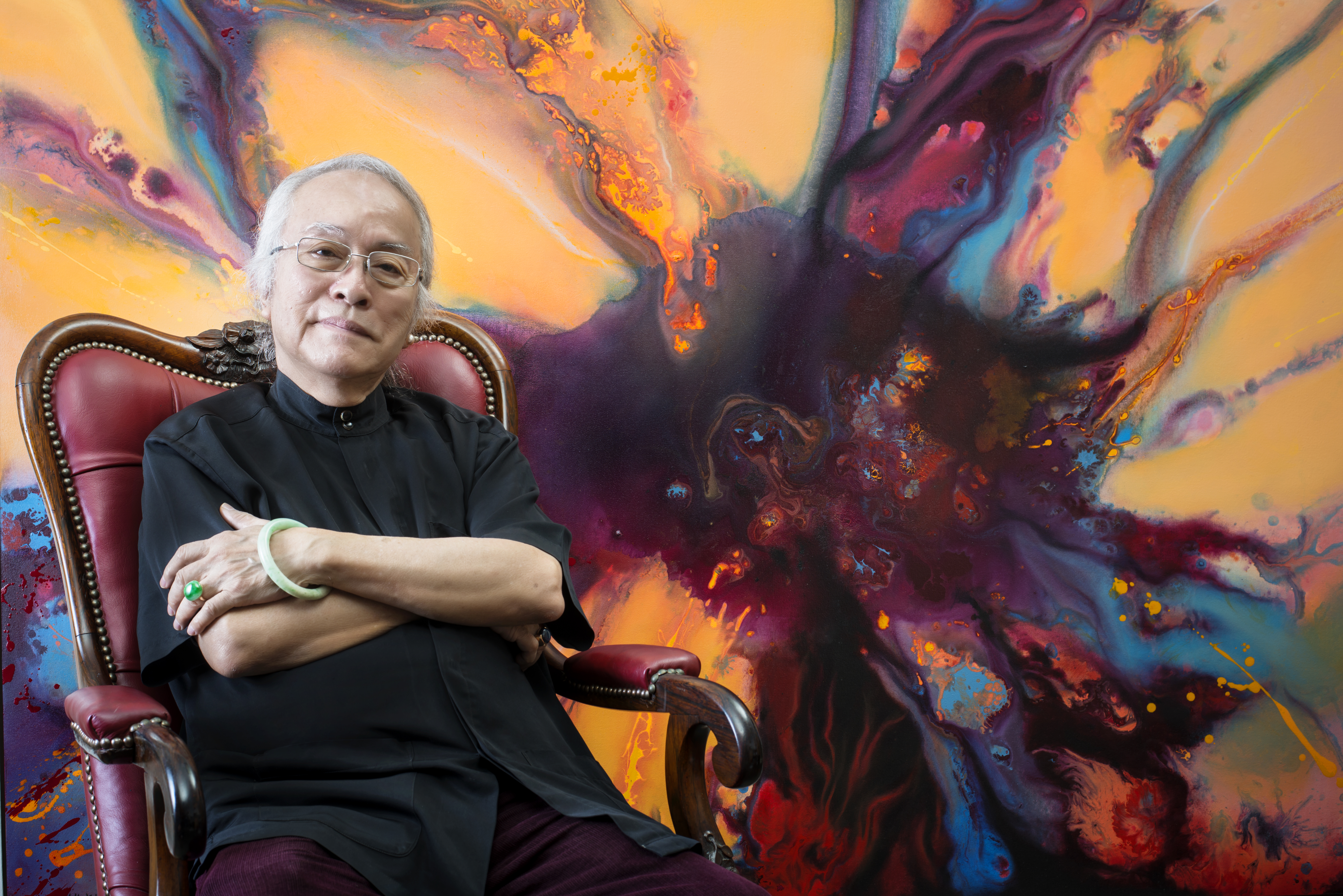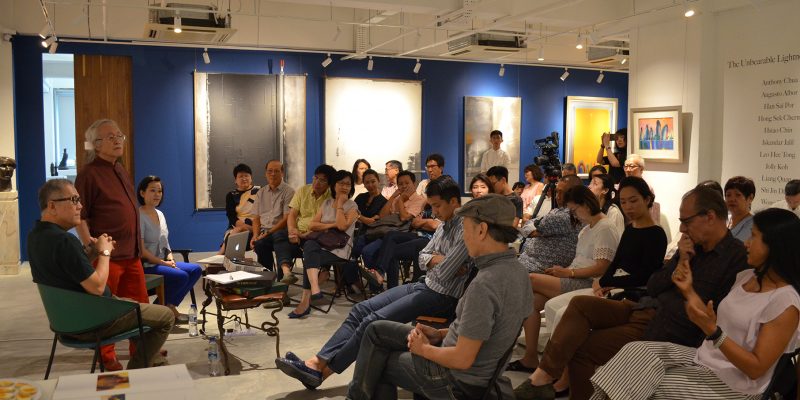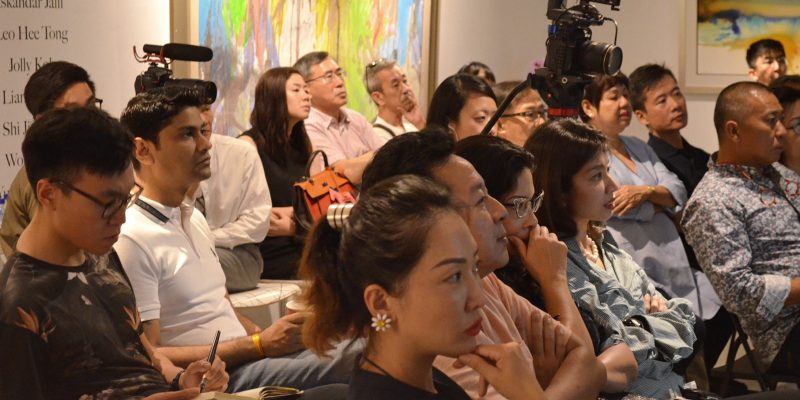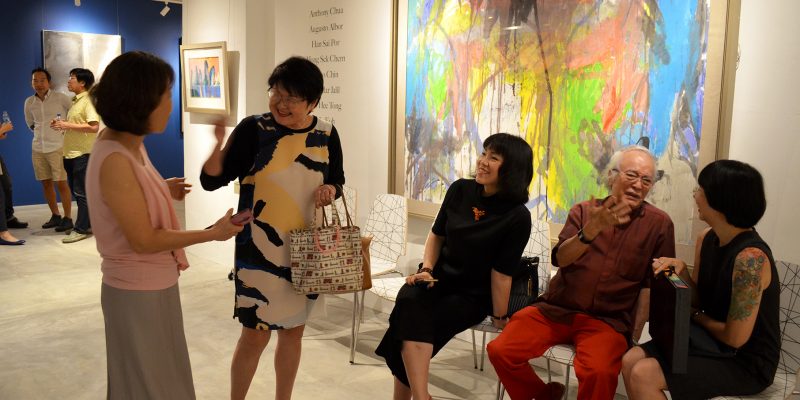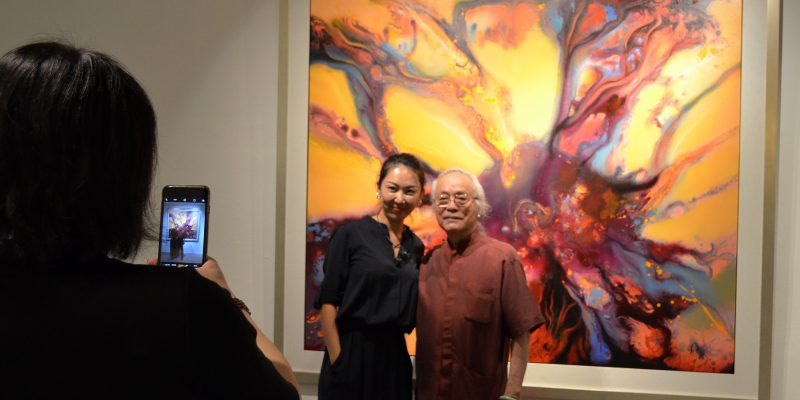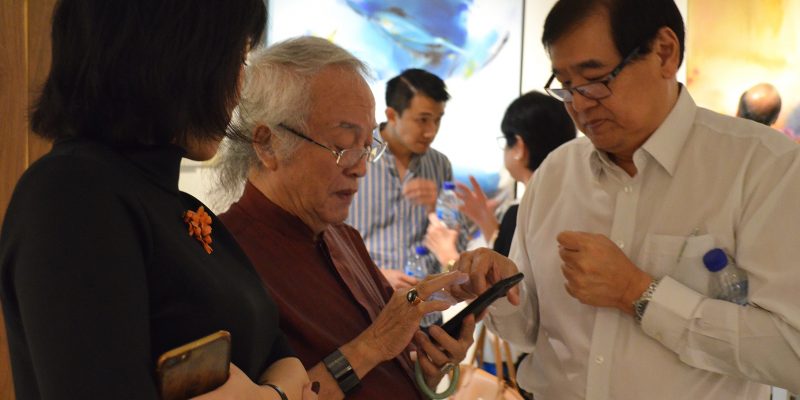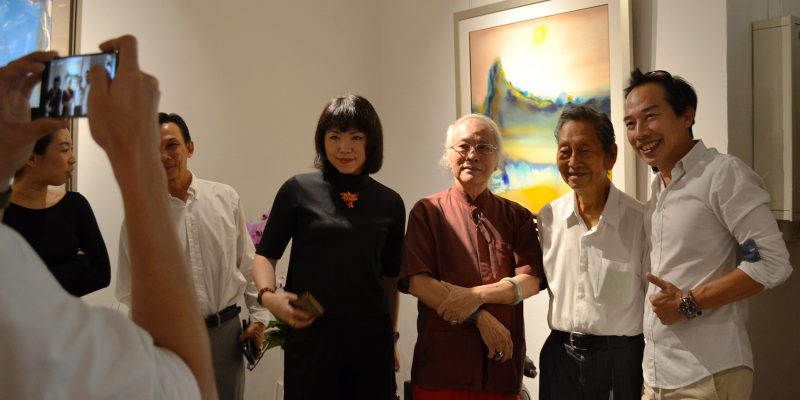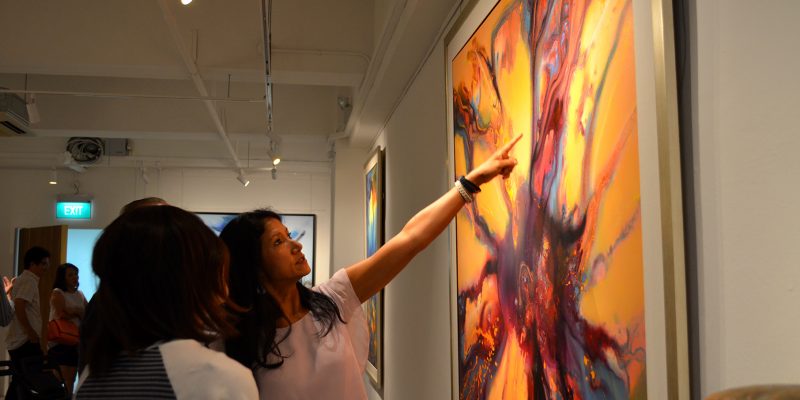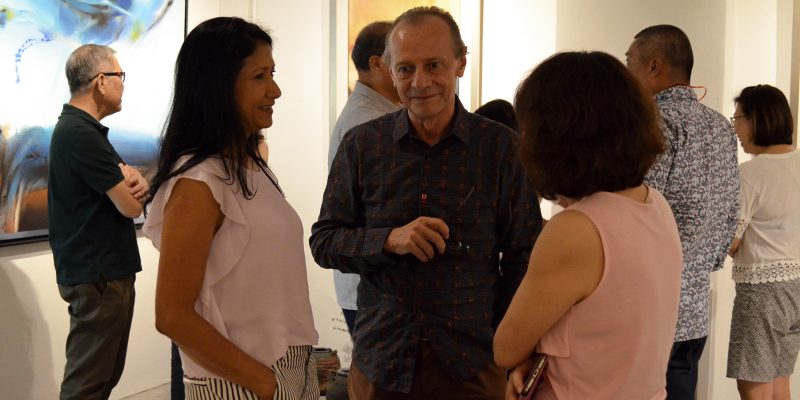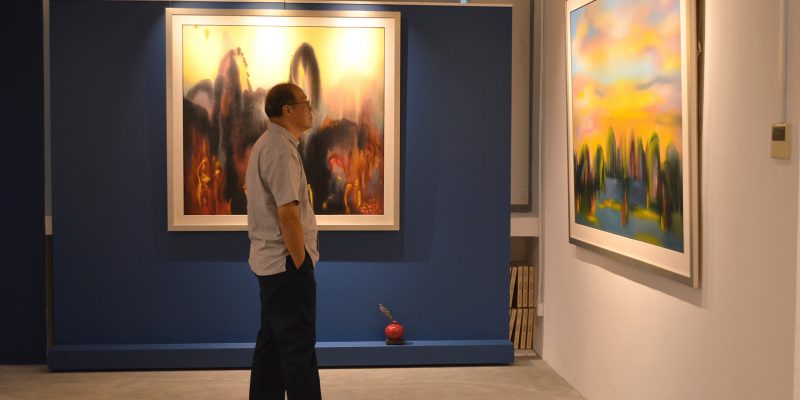 On 19 August 2017, The Culture Story hosted an exclusive session with leading Malaysian artist-scholar Dr Jolly Koh, considered by many to be an original thinker and a seminal figure of modern Malaysian art. Koh is renowned to possess a sharp intellect, outspoken and a fiery commentator on artistic debate and the role of the artist in modern society.
In the 1959, he pursued a National Diploma in Design at the Hornsey College of Art and the Art Teacher's Certificate in London.  In 1975, Koh achieved a Doctorate in Philosophy of Education from the Indiana University on a Fulbright-Scholarship.
Koh was included in the historical group exhibition in 1967 called GRUP, in the company of Syed Ahmad Jamal, Latiff Mohidin, Ibrahim Hussein, Anthony Lau, Cheong Laitong and Yeoh Jin Leng, sometimes referred to as the magnificent seven.
Over the last 50 years, Koh spent time in Malaysia, London and Adelaide, working as an artist and a passionate administrator in the field of art education. Koh's works are widely collected by prestigious private collections and institutions in Asia, including the National Visual Arts Gallery Malaysia and the National Gallery Singapore.
---