The Culture Story is 5 Years Old! | In Search of Lost Time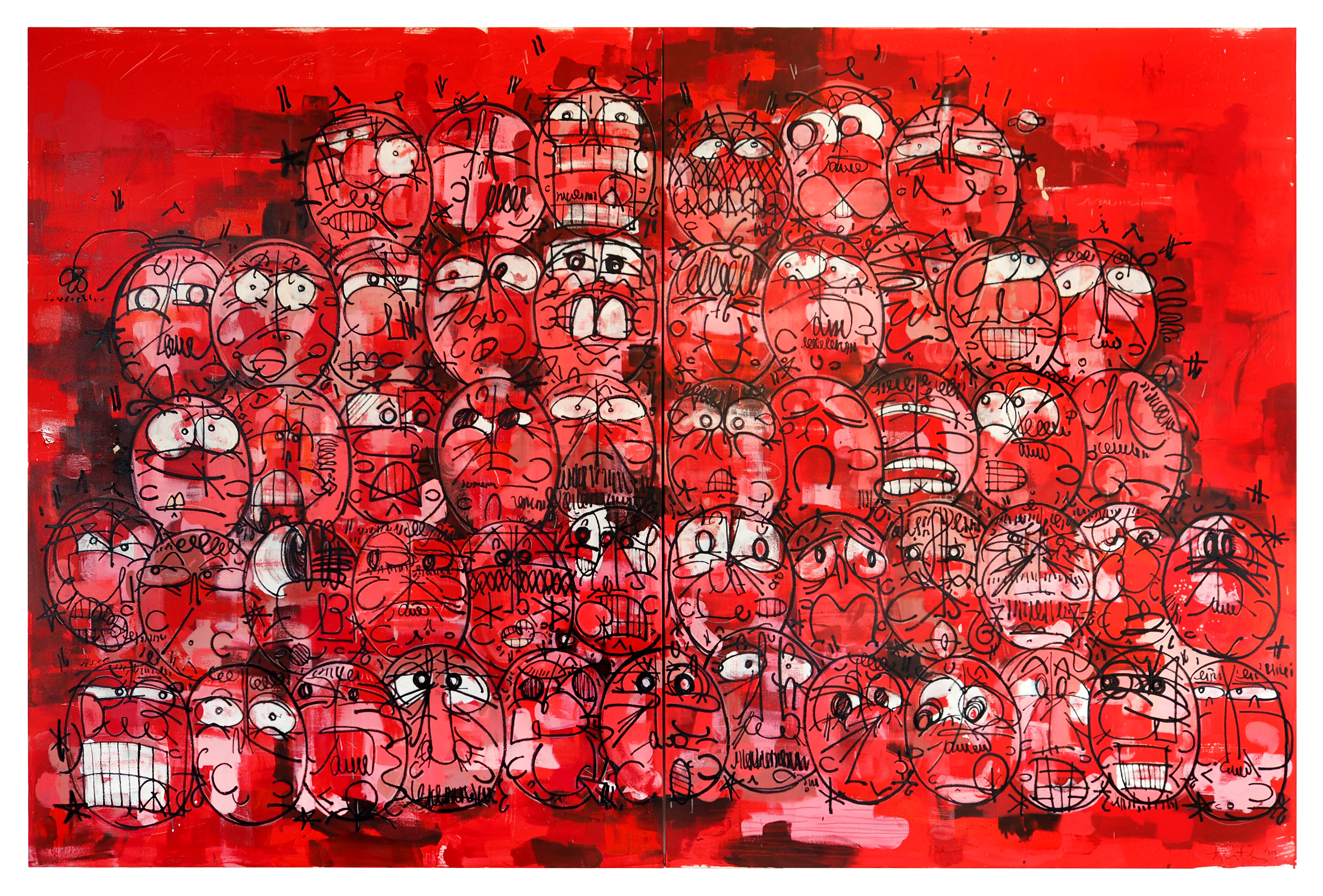 Timothy Curtis, Floating Untied to the Ground No.1, 2019, Oil, acrylic, graphite, wax crayon on canvas
In Search of Lost Time
The Culture Story is proud to commemorate its 5th anniversary with an exclusive art exhibition from the Chong H.S. collection. The exhibition showcases 38 works by 26 artists from Asia, Australia, Europe, North America, and Africa. Personally curated around the theme of portraits, faces, heads, figures and busts, Mr Chong shows snippets of his art collecting journey over the past 30 years.
Titled "

In 

Search

 of 

Lost

 

Time

", the exhibition was inspired by well-known French novelist, Marcel Proust's (b. 1871 – d.1922),
seminal novel. It contains seven volumes and its story was, in many ways, parallel to Marcel's own life story of searching for the meaning to life.
The exhibition comprises a variety of paintings, works on paper, sculpture, bronze including works by early 20th-century artist Henri Gaudier-Brzeska (1891 – 1915) to contemporary artists like Timothy Curtis (b. 1982) and Takashi Murakami (b. 1962). Each piece revisits snapshots of Chong H.S. moments before and after acquiring the artwork.
Presented by The Culture Story, the exhibition opens on the following days:
Weekdays

(excluding public holidays)

, from 12 July 2022 till 31 October 2022;

Saturdays: 16, 23 and 30 July 2022, from 12pm to 5pm (slots are full!); 
Sundays: 7 and 14 August 2022, from 12pm to 5pm
Visits are by-appointment only and interested visitors are required to contact the gallery to make an appointment by emailing admin@theculturestory.co. The exhibition is accompanied by an English essay written by Mr Chong and can be viewed here.
Installation View
Artists' Names
Ben Puah, Casper Darare, Chen Ke, Dang Xuan Hoa, David Chan, Futura, Greg James, Helen Downie "Unskilled Worker", Henri Gaudier-Brzeska, Jacky Tsai, Jennifer McRae, Jin Zheng He, Khairulddin Wahab, Loi Cai Xiang, Mak Kum Siew, Murakami Takashi, Oh de Laval, PichiAvo, Raya Sorkine, Sandro Chia, Sergei Besedin, Timothy Curtis, Vajira Gunawardena, Vasan Sitthiket, Vhils, William Turnbull