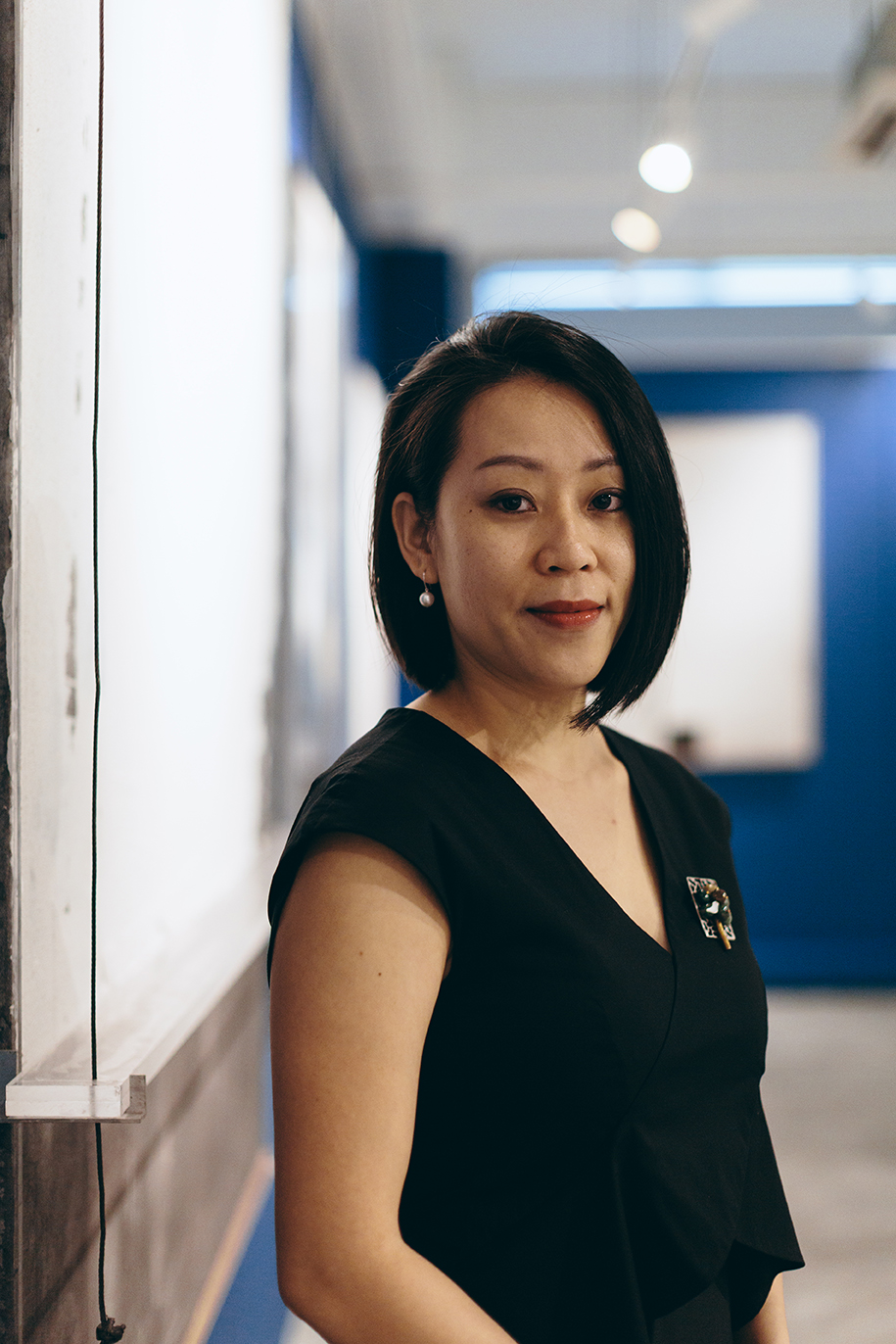 Since she began her career in 2008, Ning Chong has more than a decade of experience working in the professional art world. She received a BSc in Economics and Economic History from the London School of Economics, and a Masters in Modern and Contemporary Art from Christie's Education in London. 
In 2017, Ning co-founded The Culture Story with her father Mr Chong, with a vision to create a boutique art consultancy that creates exciting programmes centred around art. We use our private art space as a platform to build a community, connecting people to one another; by organising high-quality exhibitions and talks, in our efforts to foster networking and promote art connoisseurship.
Some of the notable exhibitions presented by The Culture Story include CONSTELLATION (2019) which was New York street artist zeitgeist, Futura's debut solo show in Southeast Asia, FLESH MATTERS which charted the artistic career of second-generation Nanyang artist Wong Keen; as well as a solo show GENESIS: GOD'S TERRARIUM  by Singapore pop artist Jahan Loh which attracted Mando-pop singer-celebrities Jay Chou and JJ Lin to visit the support the show. 
Over the last five years, Ning has established her reputation as someone who understands the intricacies of the dynamic art market. As a collector and consultant, Ning is no stranger to introducing the concept of art collecting, treating art as an alternative asset class and to explain the dynamics of the multi-billion dollar art industry. Ning has contributed articles, given radio interviews, participated and moderated in numerous panel discussions about the art market, collecting art and NFTs.  
Currently, Ning and her father jointly drive the acquisition strategy for their family art collection, which comprises paintings, sculpture, photography, prints and NFTs. Ning is also a patron of the National Gallery Singapore and Singapore Art Museum. 
Prior to setting up The Culture Story, between 2008 – 2010, Ning immersed herself in London's commercial art scene, interning at the world's leading auction houses and top contemporary art gallery White Cube. 
In 2010, Ning returned to Singapore and joined the National Arts Council where she was involved in policy-making and led the organisation of high-profile events such as annual Singapore Art Week (2013 – 2015) and the Singapore Pavilion at Venice Biennale (editions 2013 and 2015). Moving on from public sector work, Ning joined iPreciation Gallery where she oversaw core exhibition programmes, sales and marketing – including the organisation of ENVISION 2016 – the first large-scale outdoor exhibition of sculptures by leading Asian and Singaporean contemporary artists, displayed across Singapore's Civic District and Marina Bay area from January – May 2016.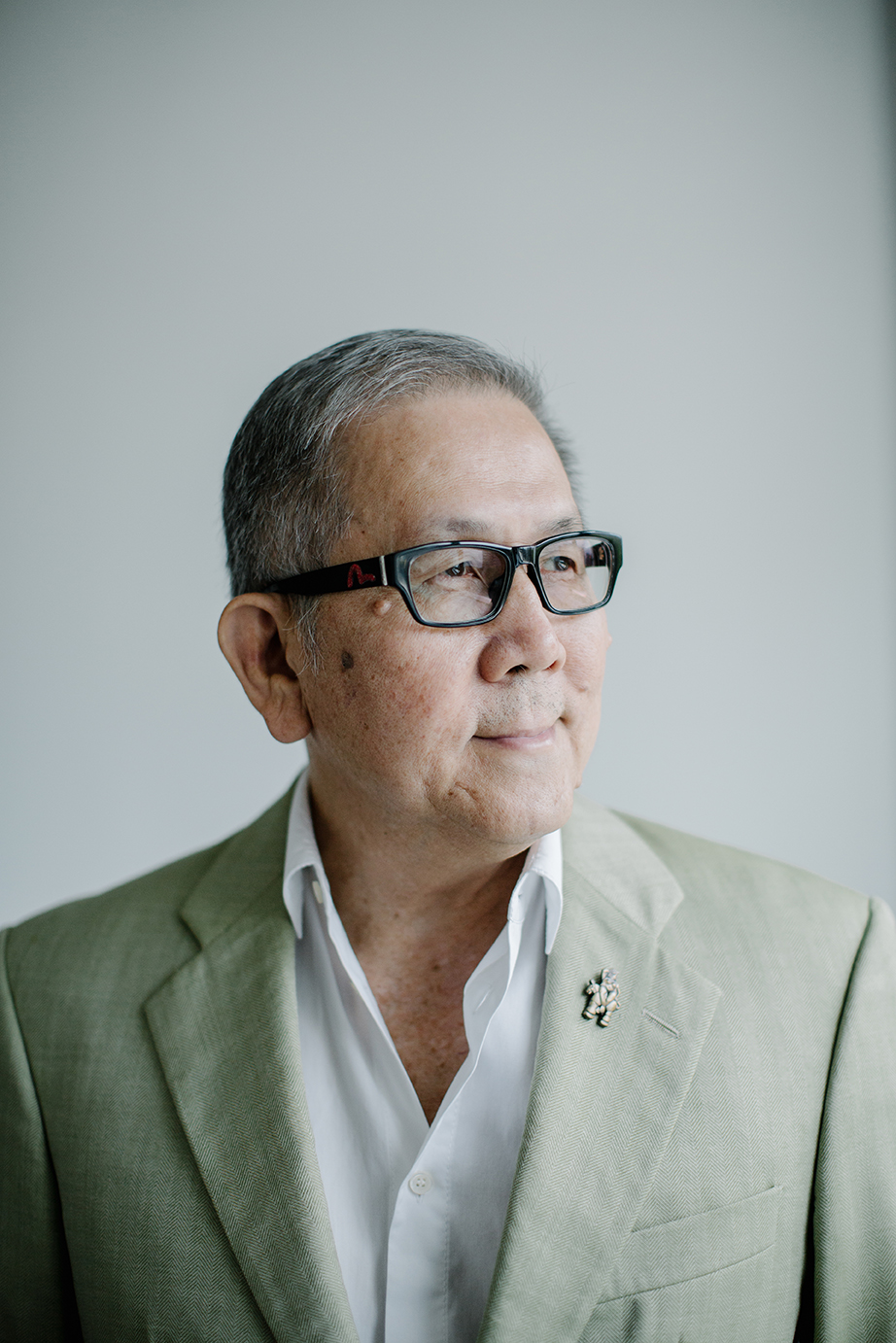 Mr Chong Huai Seng first became interested in fine arts when he worked for City stockbroking firm Vickers da Costa in the early 1980s and later fund management firm John Govett. Although he was based in Singapore, Chong made frequent business trips to London and other European cities and discovered that the museums and art galleries offered a good respite from the chores of equity sales. Starting with a modest budget, Chong started collecting paintings and sculpture works by modern and contemporary Russian, British and other European artists.
By the mid 1990s, Chong left the investment banking industry and became involved in media and publishing where he was the Vice-Chairman and major shareholder of Singapore-listed company Panpac Media, a major publisher of magazines in Singapore and Malaysia. He also founded Smart Investor, one of the first homegrown magazines with a focus on finance and local businesses, as its Chairman and publisher. In 2003, he exited from Panpac Media and became a private investor, investing in young companies in Chongqing, China and supporting start-ups in the digital economy.
Similar to the earlier visits to Europe for business in the 1980s, the regular visits to China in the early 2000s sparked an interest in Chinese art, especially Chinese contemporary ink. In 2003, Chong founded The China Art Foundation to promote Chinese contemporary ink artists. In 2004, he supported and helped organize a major ink exhibition called "Xin Xie Yi" 《新写意》held at the National Art Museum of China in Beijing. The exhibition, which was curated by Mr Liu Xiaochun, Researcher at the Chinese Art Research Institute, showcased twenty-five artists and attracted over 50,000 visitors. The exhibition was considered to be a significant event in the Chinese art community; it played a part in profiling some of today's renowned Chinese ink artists such as Wucius Wong, Tian Liming, Li Jin, Nan Qi, Chao Hai, Liu QingHe, Peng Wei, Jia Youfu and Tan Swie Hian. Chong continues to support ink artists from China whilst also collecting works in other medium by contemporary Chinese artists.
Over the last decade, Chong has come full circle and has been collecting art from Singapore and South East Asia. Like his fellow art collectors, Chong is passionate about collecting art, whether they are established or emerging artists, from the East or the West – it is a journey full of discovery and joy. Ownership comes with a price, but the pleasure is often eternal.